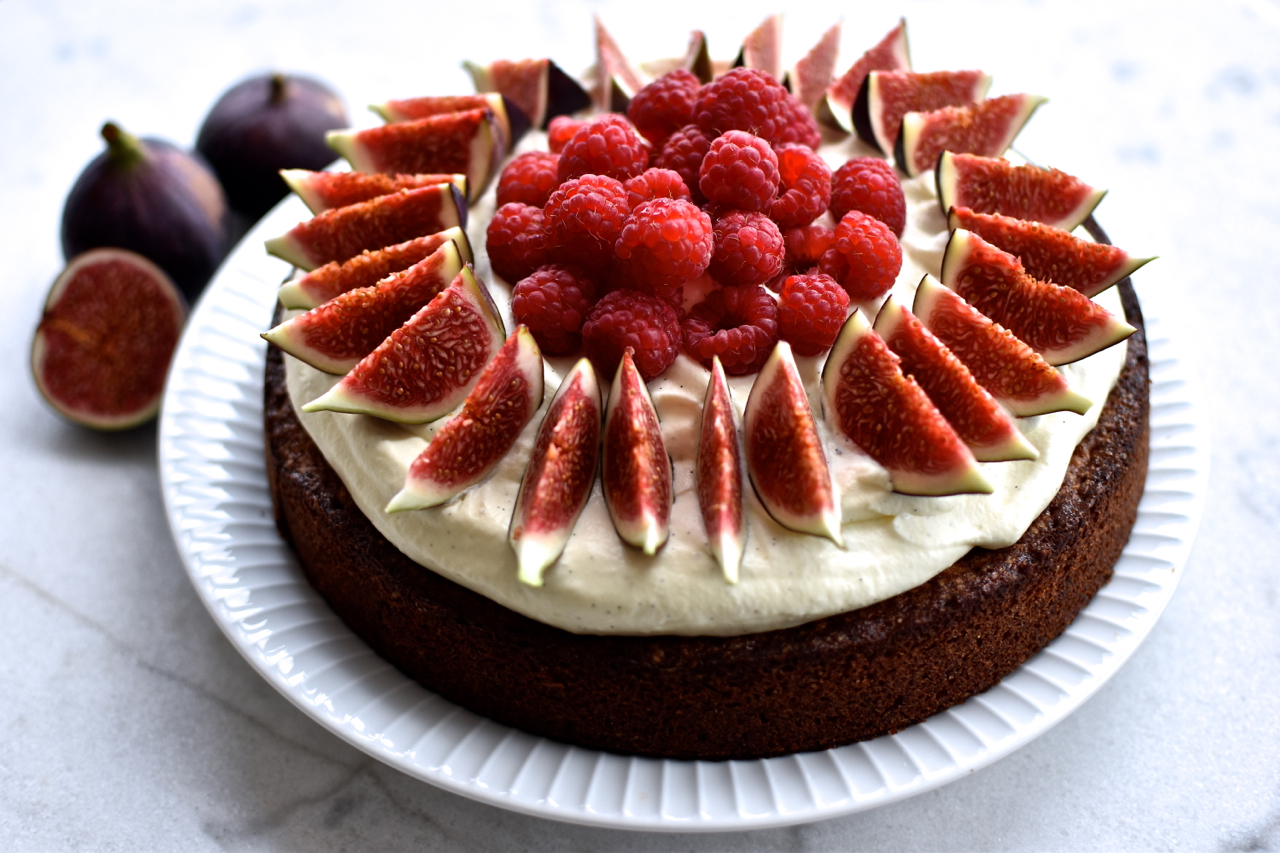 A seasonal and festival fig cake with marzipan, raspberries and a velvety vanilla whipped cream.
Fig cake with marzipan, raspberries and vanilla whipped cream
12-14 servings
300 g marzipan, grated
300 g sugar
300 g butter, softened
6 eggs
150 g plain flour
Topping:
250 ml heavy cream
20 g icing sugar
Seeds from 1/2 vanilla pod
5 fresh figs
150 g raspberries
Preheat the oven to 180 degress Celsius. In a bowl whisk together marzipan and sugar well and then add butter while continuing to whisk. Add the eggs one at a time. Finally fold in flour. Pour the cake batter into a buttered springform pan (24 cm) with the bottom lined with parchment paper. Bake for about 40-45 minutes. Use a toothpick to check the marzipan cake for doneness. Let it cool down and take it out of the springform pan. Whip the cream with icing sugar and vanilla seeds. Spread onto the cake. Cut figs in slices and decorate the cake with them and the raspberries.