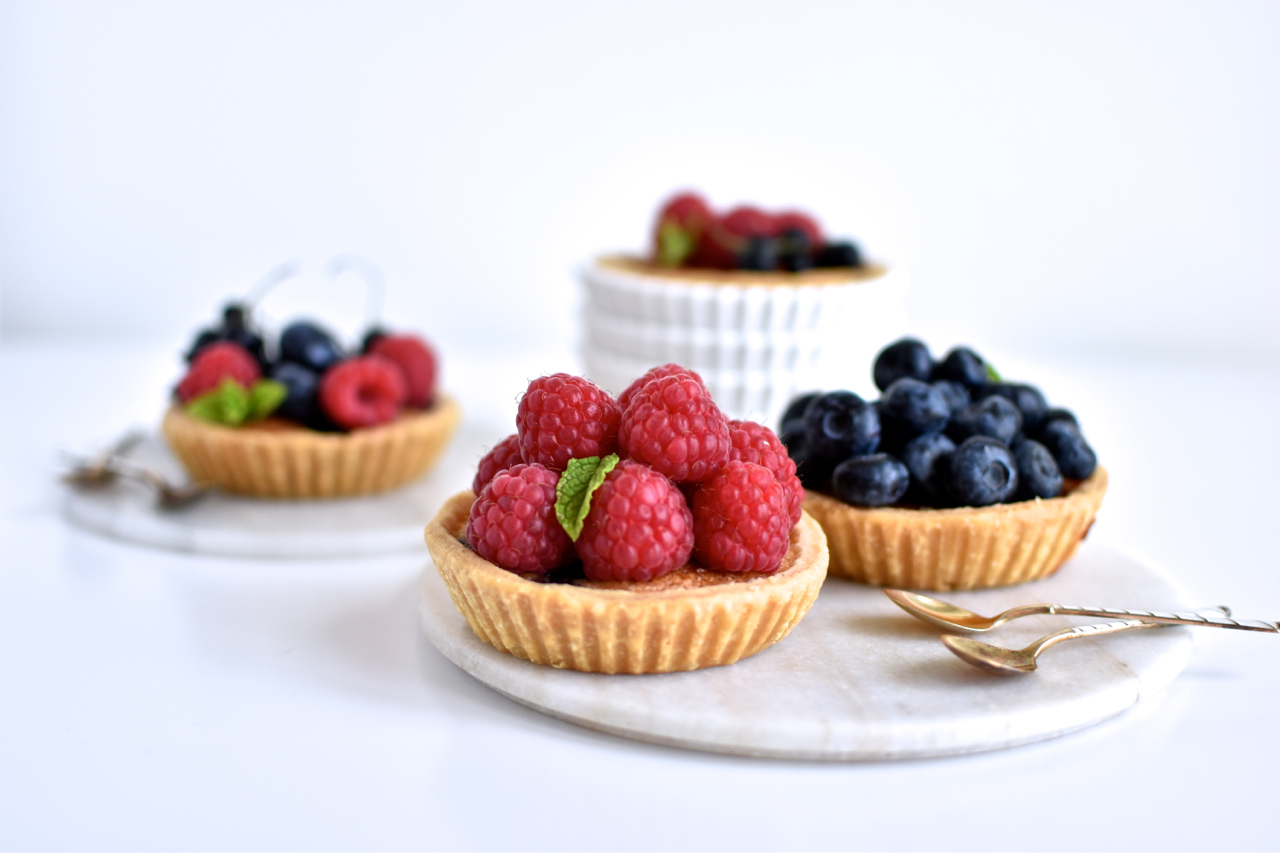 These small frangipane tarts with blueberries inside and lots of berries on top are just summer perfect!
Small frangipane tarts with lots of berries
8 small tarts
Shortcrust:
300 g plain flour
200 g cold butter
1/4 tsp salt
50 ml ice cold water
Frangipane:
80 g butter, softened
80 g sugar
80 g almond flour
2 eggs
80 g blueberries
Topping: your favorite berries of choice
Shortcrust:
Add flour, butter in dices and salt into a bowl and mix with your hands until the dough mixture ressembles "breadcrumbs". Add the water a little at a time with a spatula. Gather the dough quickly on a flour dusted kitchen table. Cover the dough and let it chill in the refrigerator for 2 hours. Roll out the dough* between two pieces of parchment paper (3-4 mm thickness), cut out circles that fit into the tart pans. Transfer the dough cirles into the tart pans.
Frangipane:
In a bowl whisk together butter and sugar to combine well. Fold in the almond flour and finally add the eggs one at a time. Pour the frangipane cream on the shortcrust dough in the small tart pans and then gently press the blueberries into the frangipane cream.
Bake the tarts in the oven at 175 degrees Celsius for a 20-25 minutes until they are beautifully golden and the shortcrust crispy and flaky. Cool down and decorate with berries.
* If you have more dough left, feel free to freeze it.