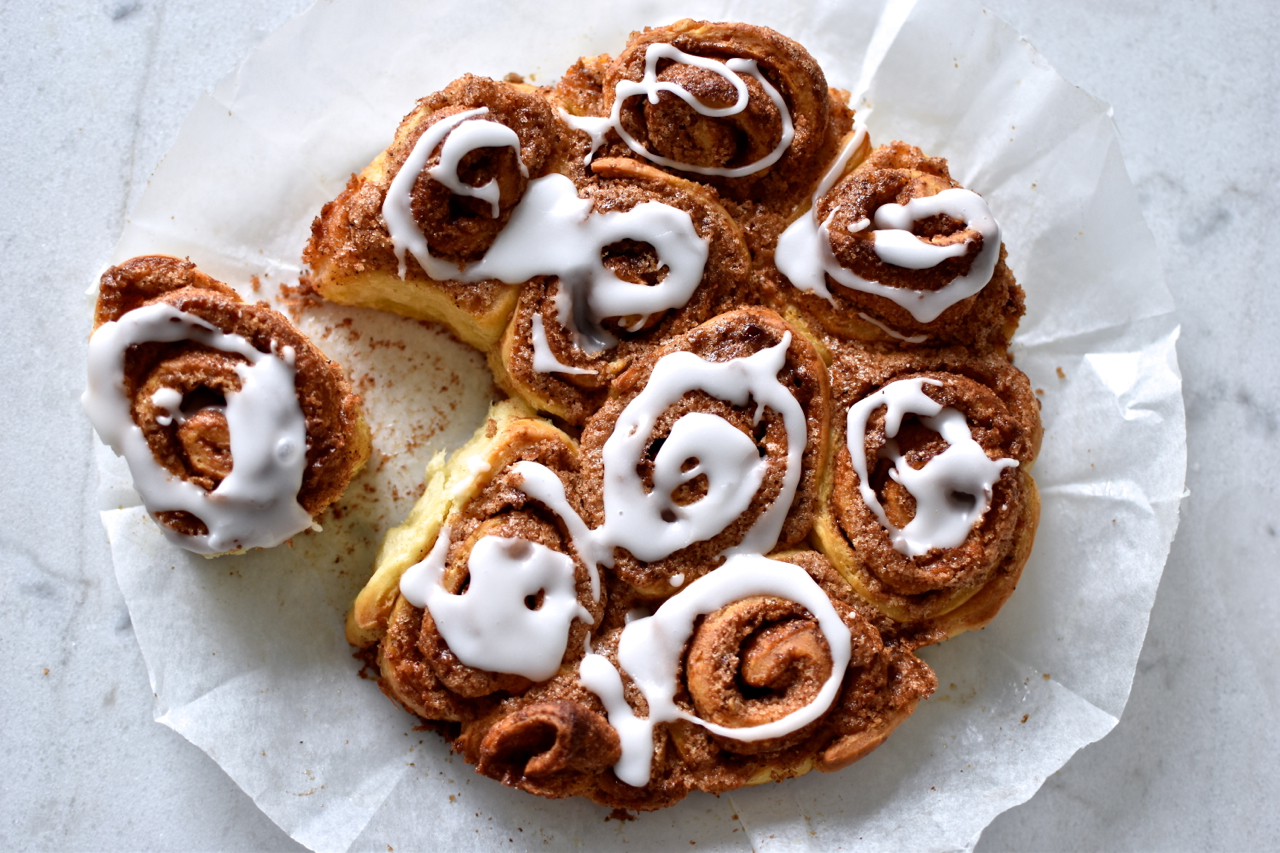 This cinnamon roll cake is such a crowd-pleaser. Eat it straight out of the oven – or at least on the same day it is baked.
Cinnamon roll cake
1 cake – 10 rolls
Dough:
50 g butter
1 dl milk
1 tsp sugar
1 tsp salt
1 egg yolk
25 g fresh yeast
approx. 250-350 g plain flour
Cinnamon filling:
100 g softened butter
100 g sugar
2,5 tbsp cinnamon
Melt the butter in a small saucepan. Remove from the heat and add milk, sugar, salt, egg yolk and finally yeast. Stir well. Pour the mixture in to a kitchen machine and gradually add flour to the mixture and keep adding flour until the dough is soft and easy to handle. Roll out the dough on a lightly floured table to a square (approx. 35 cm x 45 cm). Mix the cinnamon filling and spread it onto the dough in an even layer. Roll up the dough and cut into 10 slices (3 cm thickness). Line the bottom of a round cake tin (22 cm) with parchment paper and place the cinnamon roll slices in the cake tin. Let them rise for 45 minutes covered with a tea towel. Brush with a little milk and bake the cinnamon roll cake in the oven at 180 degrees Celsius for 25-30 minutes. Enjoy the cake freshly baked and feel free to add frosting/glaze on top made of powdered sugar mixed together with water.