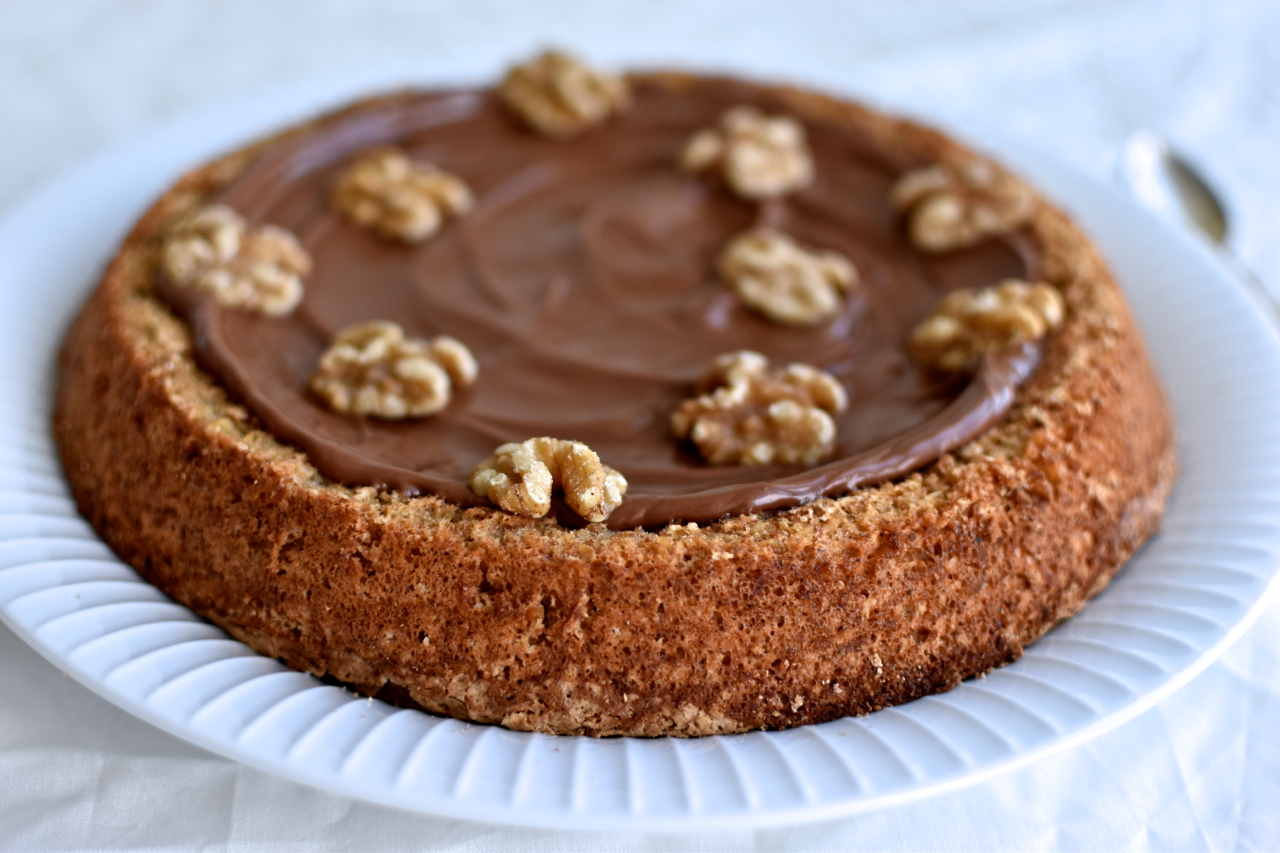 This walnut cake is so delicious! It is gluten-free, moist and still delicate and slightly fragile – it is not a heavy cake. It is topped with milk chocolate, but feel free to use dark chocolate instead. Enjoy <3
Walnut cake with milk chocolate topping
8-10 servings
Cake:
150 g walnuts
150 g sugar
3 eggs, divided in yolks and whites
Topping:
80 g milk chocolate, preferably Jivara 40% from Valrhona
15 g butter
extra walnuts for decoration
Cake:
Finely chop the walnuts in a mini blender. In a bowl whisk the egg whites until stiff. In another bowl whisk the yolks with the sugar until light yellow and fluffy. Fold in the walnuts and finally gently fold in the egg whites. Pour the walnut batter into a buttered springform pan (22 cm) with the bottom lined with parchment paper. Bake the cake in the oven at 180 degress Celsius for about 25 minuttes. Cool down the cake completely before removing it from the pan.
Topping:
Melt the chocolate in a bowl in the microwave oven on low heat with short intervals. Feel free to make use of a Bain-Marie instead. Add the butter and stir until melted together with the chocolate. Spread on the cake and decorate with the extra walnuts.
Enjoy the cake straight away or chill for 30 minutes in the fridge to let the chocolate topping harden.