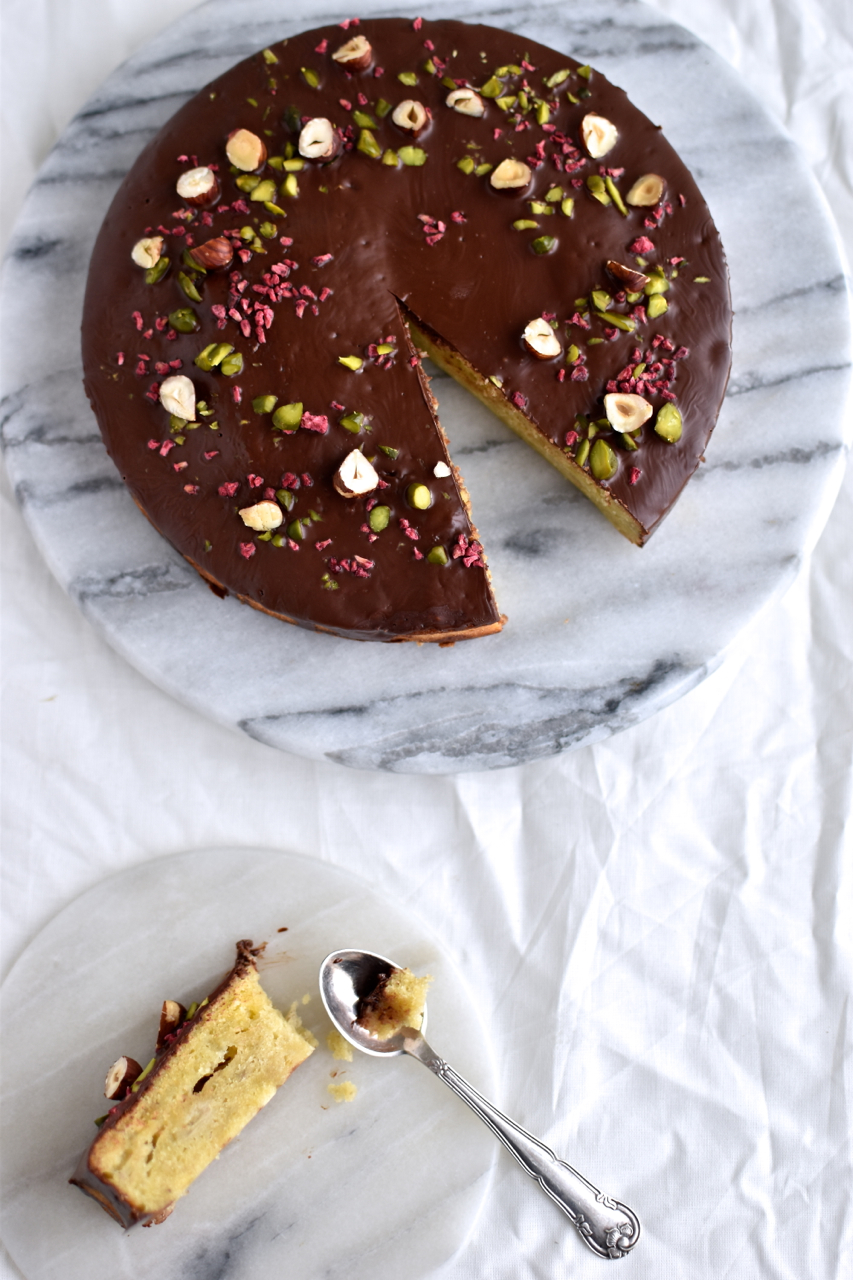 When your bananas turn over ripe, bake banana cake. Always <3
Banana cake with a chocolate and coconut topping
6-8 servings
Cake:
125 g sugar
125 g butter, softened 
2 eggs
125 g plain flour
2 bananas, very ripe
Topping:
80 g dark chocolate (preferably Guanaja 70% from Valrhona), chopped
10 g coconut oil
Hazelnuts
Unsalted pistachios
Freeze-dried raspberries

Cake:
Whisk to combine sugar and butter in a bowl. Add the eggs one at a time while whisking. Fold in the flour. Mash the bananas and add them to the batter and stir to combine. Pour the cake batter into a buttered springform pan (20 cm) with the bottom lined with parchment paper. Bake in the oven at 180 degrees Celsius for about 30 minutes – use a toothpick to check for doneness. Cool down.
Topping:
Melt the chocolate in a bowl in the microwave oven on low heat with short intervals. Feel free to make use of a Bain-Marie instead. Add the coconut oil and and stir until well combined. Spread on the cake and decorate with chopped hazelnuts, pistachios and freeze-dried raspberries.