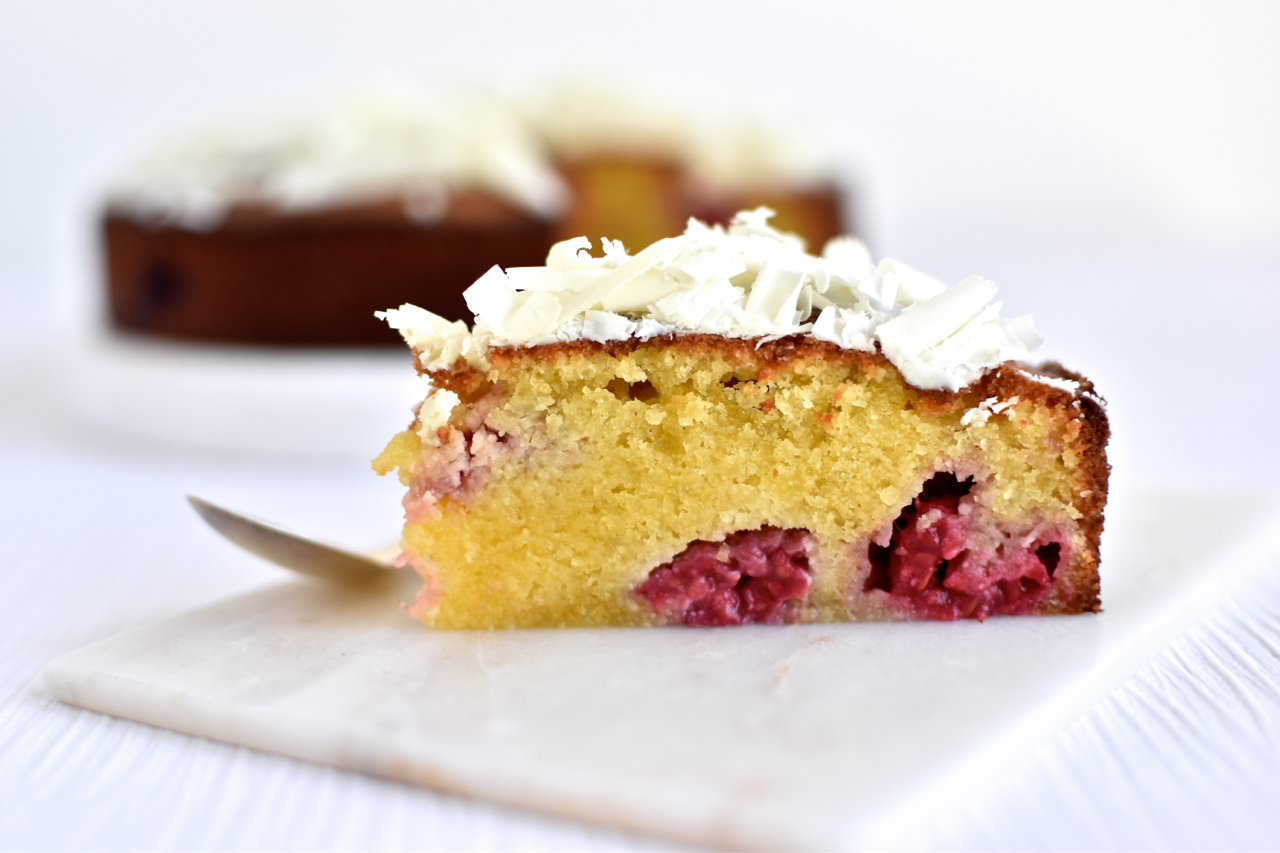 The combination of tangy raspberries and almond-rich sweet marzipan makes this cake a Summer favorite of mine.  
Marzipan cake with raspberries and white chocolate
8 servings

150 g marzipan
150 g sugar
150 g butter, softened
3 eggs
75 g plain flour
150 g raspberries
White chocolate for making flakes
Preheat the oven to 180 degress Celsius. In a bowl whisk together marzipan and sugar well and then add butter while continuing to whisk. Add the eggs one at a time. Fold in flour. Finally fold in raspberries with a gentle hand. Pour the cake batter into a buttered springform pan (20 cm) with the bottom lined with parchment paper. Bake for about 45-50 minutes. Use a toothpick to check the cake for doneness. Cool down the cake completely before decorating the cake with chocolate flakes.