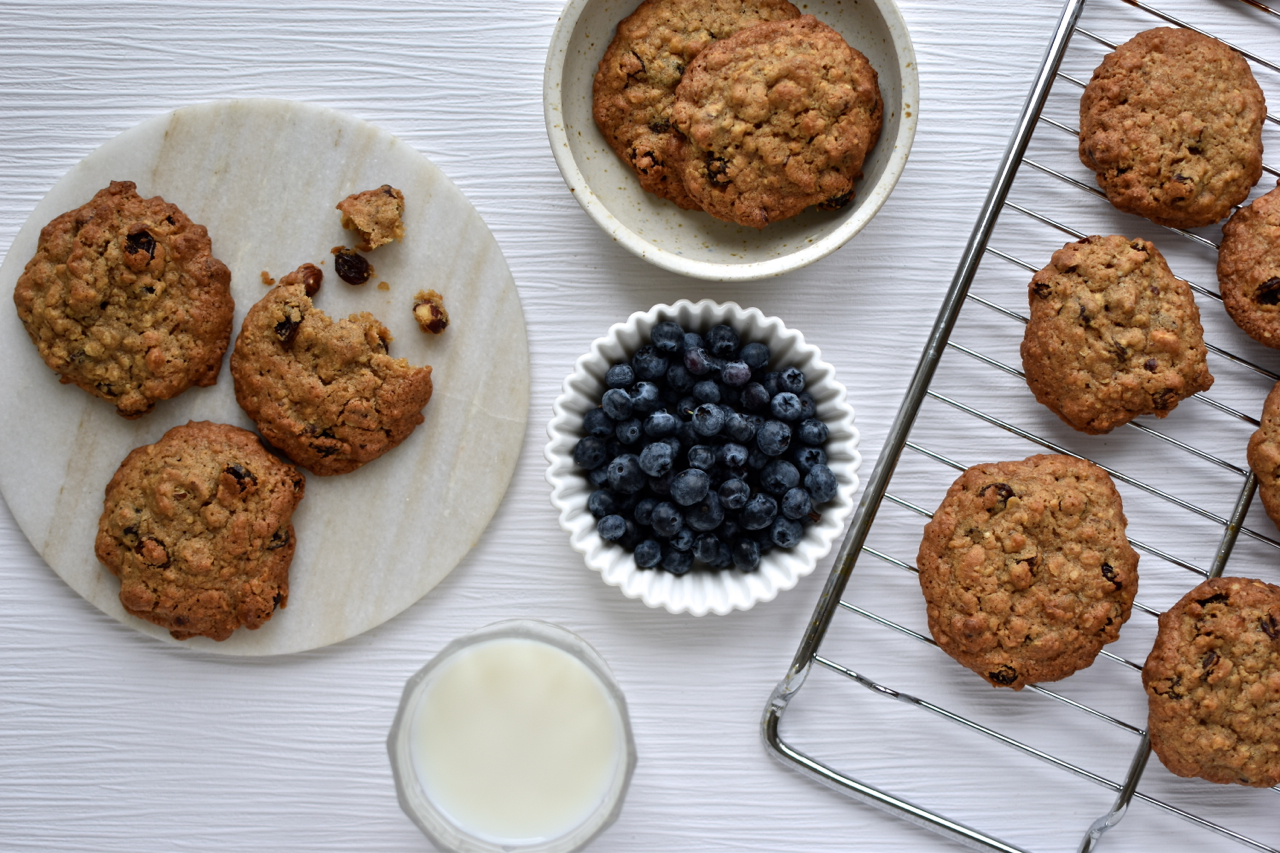 Crispy on the outside with a soft center and the perfect crunch from the hazelnuts plus a divine chewiness added by the raisins. These cookies are SO delicious. 
Cookies with oatmeal, hazelnuts and raisins
15 cookies
100 g butter, softened
150 g brown sugar
1 egg
115 g plain flour
35 g oatmeal
1/2 tsp baking powder
1/4 tsp salt
75 g chopped hazelnuts
75 g raisins
In a bowl whisk butter and brown sugar together into a creamy consistency. Add the egg. Fold in flour, oatmeal, baking powder and salt. Finally add the hazelnuts and raisins to the cookie dough. Preheat the oven to 180 degrees Celsius. Form equal size balls of cookie dough and place on a baking tray lined with parchment paper. Make sure to leave space around the cookies for spreading. Bake for about 12 minutes until nicely golden.