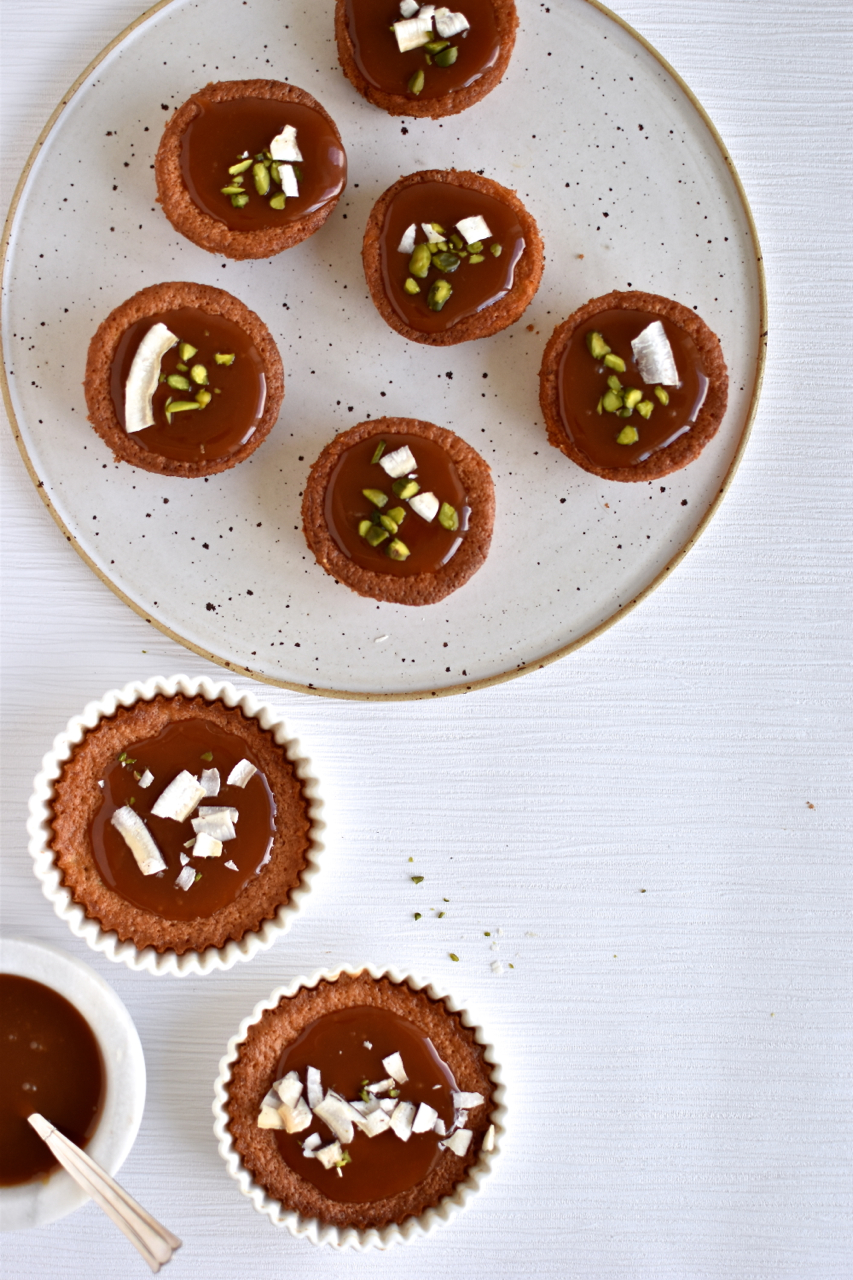 Easy-peasy banana muffins with a rich salted caramel on top: FriYay cake <3
Banana muffins with salted caramel
10 muffins
Banana muffins:
2 eggs
95 g sugar
65 g plain flour
1/2 tsp baking powder
50 g melted butter
2 ripe bananas
Salted caramel:
100 g sugar
125 ml heavy cream
25 g butter
salt
Banana muffins:
Butter a 10 hole muffin pan (or put paper muffin cups in the pan). I an bowl whisk eggs and sugar together until light and fluffy. Mix flour and baking powder and fold it into the egg mixture. Add the melted butter. Mash the bananas well with a fork and add it to the cake batter. Pour the batter into the muffin pan. Bake in the oven at 175 degrees Celsius for about 18-20 minutes. Let them cool down.
Salted caramel:
Melt the sugar into a light golden caramel in a thick-bottomed saucepan. Meanwhile heat the cream in another saucepan or in a bowl in the microwave. Remove the golden caramel from the heat and stir in the cream. Then add the butter. Cool slightly down and season with salt. Pour the caramel into an container and refrigerate for a while before pouring it onto the muffins.
Optional: sprinkle with pistachios and coconut flakes.