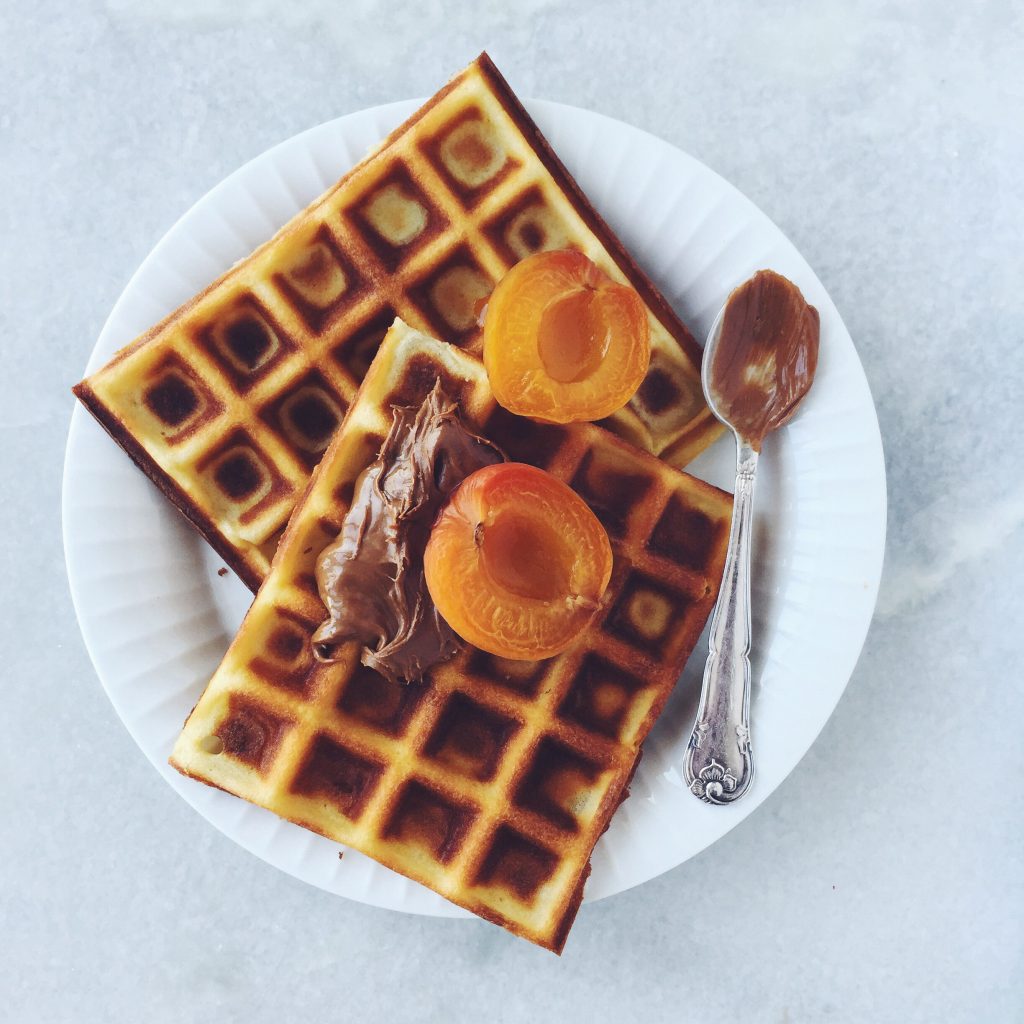 Crispy, soft and sweet waffles. Exactly how I love them. Enjoy them for breakfast with fruit and berries, as a snack with some chocoliciousness on top or as a dessert with a scoop or two of ice cream. 
Waffles
8 waffles
80 g butter
2 eggs
30 g sugar
80 g plain flour
2 dl heavy cream
In a small saucepan melt the butter and let it cool down a bit. In a bowl whisk together eggs, sugar and flour. Slowly add the melted butter. In another bowl whip the cream until soft peaks form. Fold it into the waffle batter. Bake the waffles in the waffle iron until beautifully golden and serve them hot with your favorite toppings.
A tip: Feel free to season the batter with lemon zest, vanilla, cinnamon or cardamom.