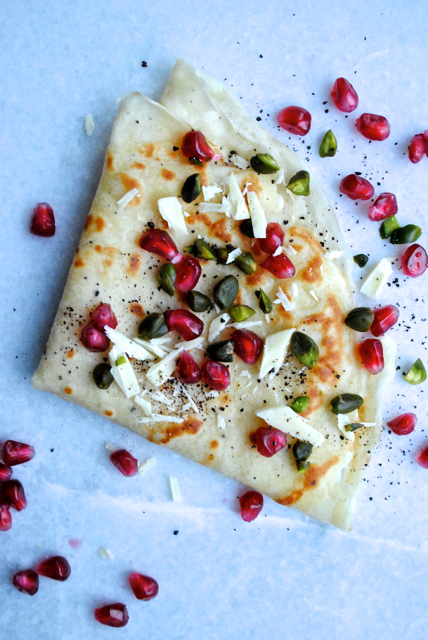 I love thin crêpes and all the nice stuff you can spread on top. My favorite "garniture" is lemon juice and crispy sugar – the French way. This recipe is from my lovely Grandmother Edith.
Thin crêpes from my Grandma Edith
3 servings
3 eggs
50 g butter, melted and cooled down
3 dl plain flour
3 dl milk
1 tsp sugar
1 tsp cardemom
In a bowl whisk together butter and eggs. In another bowl whisk together flour, sugar, cardemom and 2/3 of the milk. Add the last third of milk to the mixture of eggs and butter. Let the batter rest in the refridgerator for 30 minutes. Fry thin pancakes in some butter.