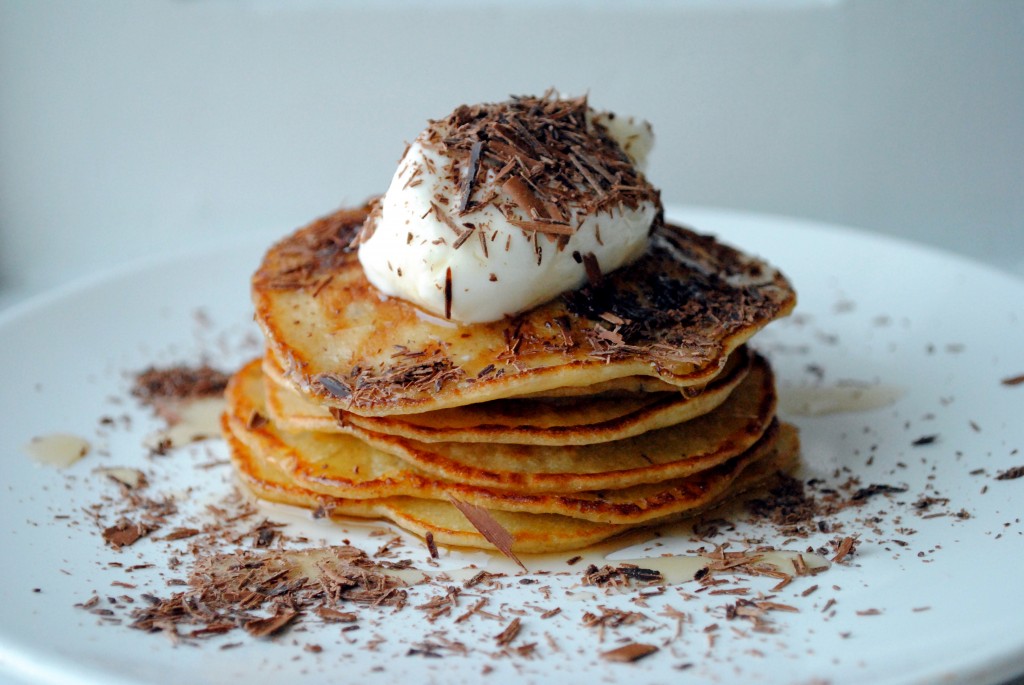 These pancakes are the definition of comfort food. Such a simple, sweet treat. Serve them with plain yogurt, maple syrup and finely grated chocolate on top. 
Banana pancakes with yogurt, maple syrup and chocolate 
20 pancakes
1 ripe banana
1 egg
100 g plain flour
1/2 tsp baking powder
3/4 tsp cardamom powder (optional)
1 pinch of salt
1,5 dl whole milk
Butter for frying
Mash the banana with a fork in a bowl. Add egg, flour, baking powder, cardamom and salt and whisk well to combine. Add the milk a little at a time. Let the batter rest for fifteen minutes. Fry the pancakes in butter until golden of each sides. Serve hot.