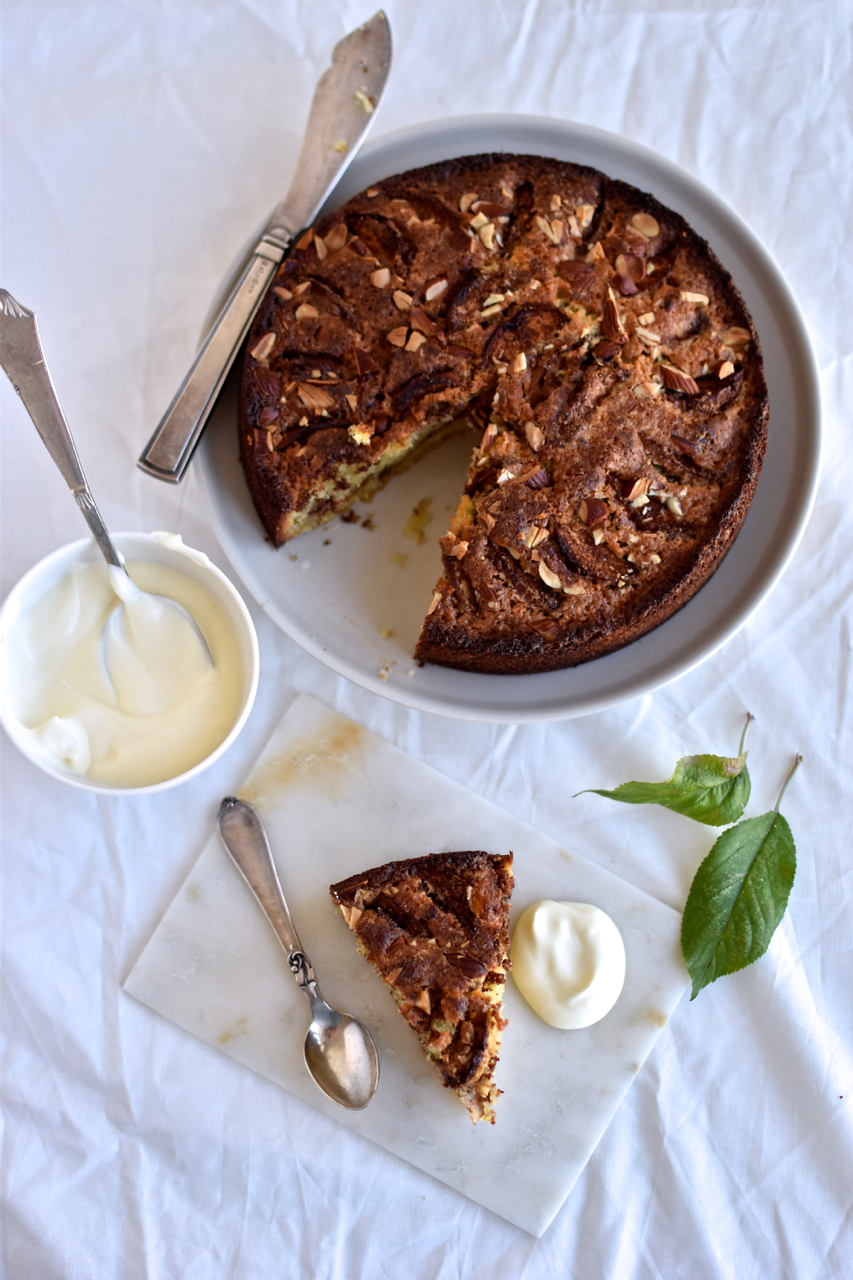 Apples + cinnamon = the taste of Autumn <3
Enjoy this cake straight out of the oven with a dollop of whipped cream or sour cream.
Apple cinnamon cake with almonds
8 servings
150 g butter, softened
150 g sugar
3 eggs
75 g plain flour
1/2 tsp baking powder
75 g almond flour
Filling and topping:
3 apples, cut in thin slices
25 g sugar
3 tsp cinnamon powder
1 handful of almonds
In a bowl whisk together butter and sugar to combine well. Add the eggs one at a time. Finally fold in flour, baking powder and almond flour. Pour half of the cake batter into a buttered springform pan (20 cm) with the bottom lined with parchment paper. Mix the apple slices with sugar and cinnamon and put 2/3 of the apple filling on to the batter. Add the rest of the cake batter on top. Finally put the rest of the apple filling on top and sprinkle with chopped almonds. Bake in the oven at 180 degrees Celsius for about 50-55 minutes and check for doneness with a tooth pick.