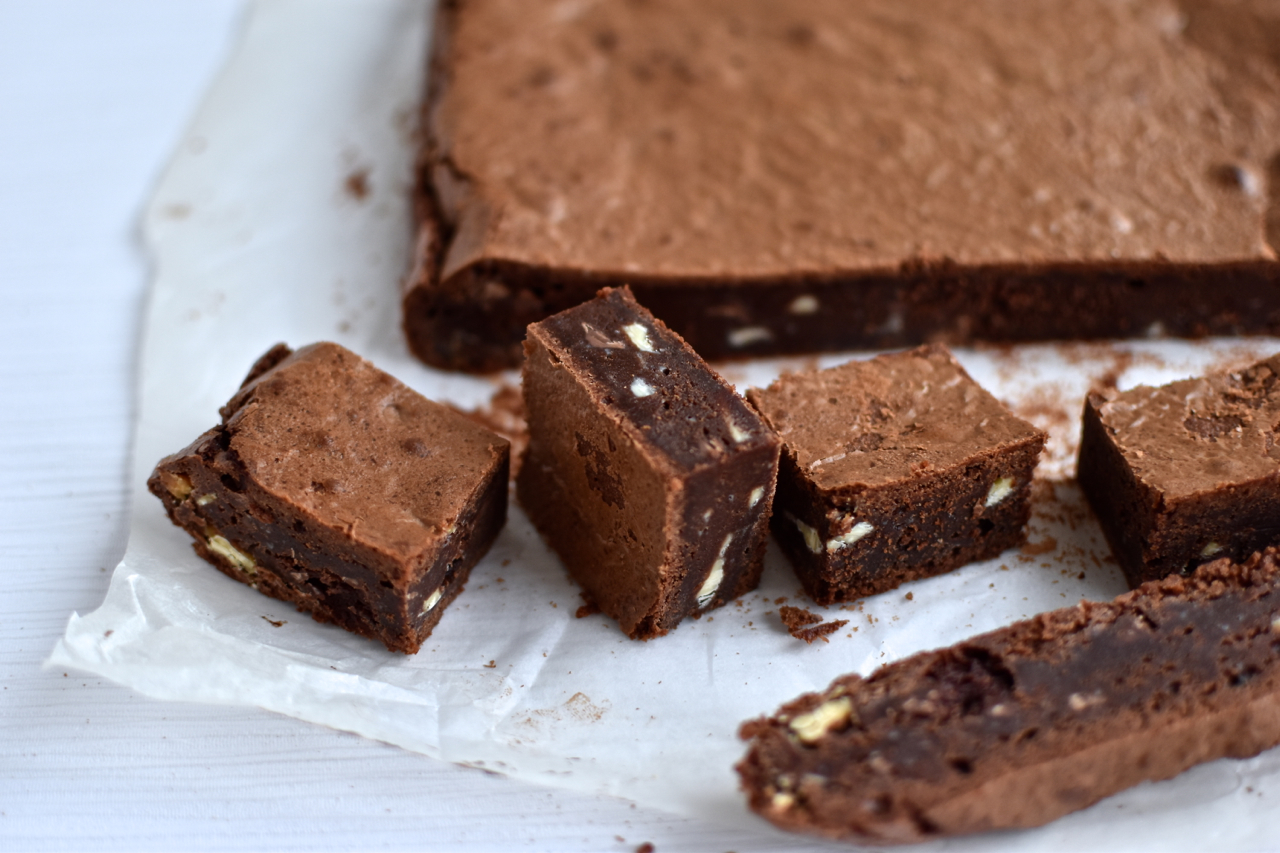 These triple chocolate brownie will make your weekend! Bake them <3
Triple chocolate brownies
10-12 servings
200 g butter
200 g dark chocolate, preferably Guanaja 70% from Valrhona 
125 g flour
3 eggs
265 g sugar
½ tsp salt
80 g milk chocolate, preferably Jivara 40% from Valrhona
80 g white chocolate, preferably Ivoire 35% from Valrhona 

Preheat the oven to 180 degrees Celsius. Melt the butter in a saucepan and remove from the heat. Immediately add the chopped dark chocolate to the melted butter and let it melt to combine. Whisk the flour, eggs, sugar and salt in a bowl until smooth and fluffy. Slowly add the chocolate-butter mixture. Chop the milk chocolate and white chocolate and add it to the brownie batter. Pour the brownie batter into a square cake pan (22 cm x 22 cm) lined with parchment paper. Bake for about 25 minutes. 
The brownies have to rest before getting cutted into squares. Preferably over night, but for at least 4 hours. Store in the refridgerator until serving.