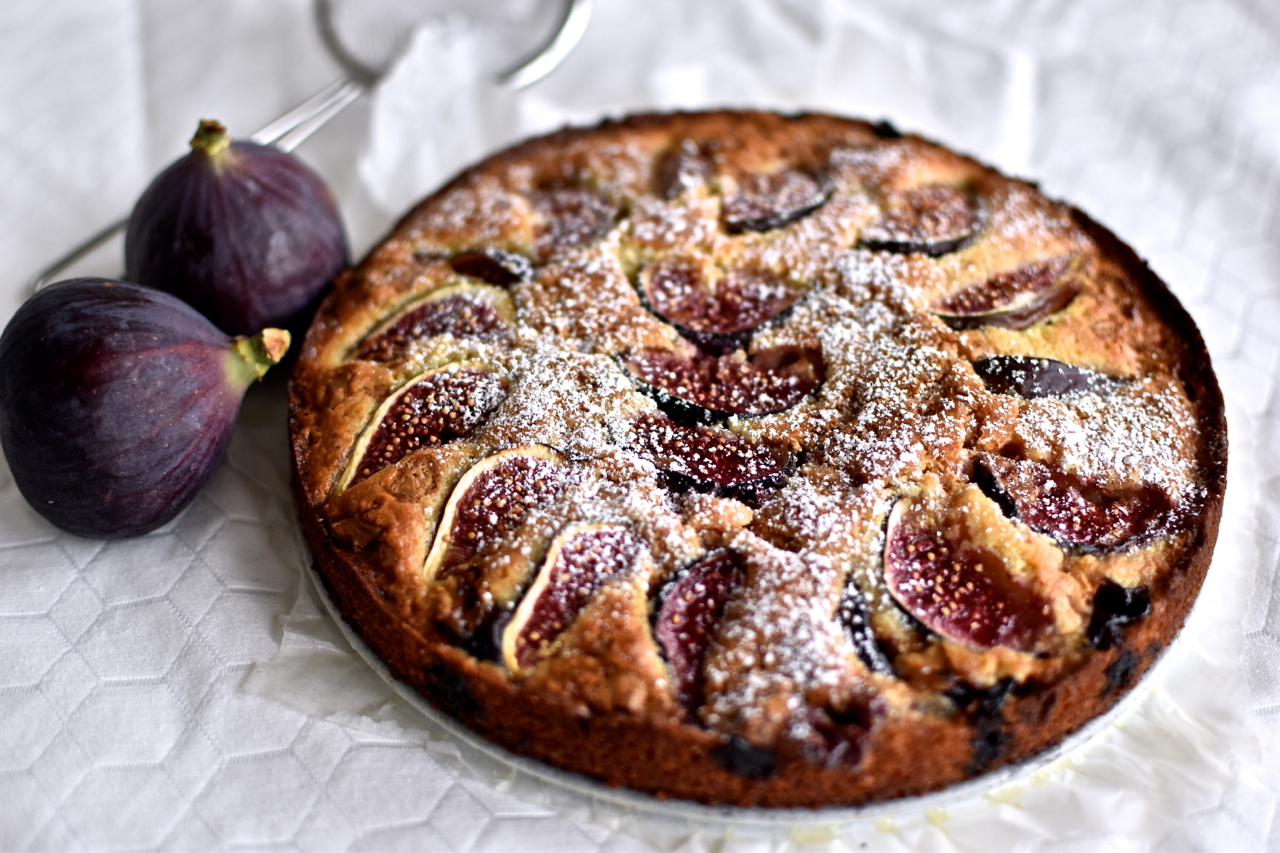 This weekend fall finally arrived, and I baked this marzipan cake with fresh figs, blueberries and caramelized white chocolate to celebrate.
Marzipan cake with figs, blueberries and caramelized white chocolate
6-8 servings
100 g marzipan, grated
100 g sugar
100 g butter, softened
2 eggs
50 g plain flour
100 g blueberries
2 fresh figs
30 g caramelized white chocolate – optional
Preheat the oven to 180 degress Celsius. In a bowl whisk together marzipan and sugar well and then add butter while continuing to whisk. Add the eggs one at a time. Fold in flour. Finally fold in blueberries with a gentle hand. Pour the cake batter into a buttered springform pan (20 cm) with the bottom lined with parchment paper. Cut figs into slices and gently press them into the batter. Chop the caramelized chocolate and sprinkle on top. Bake for about 30-35 minutes. Use a toothpick to check the marzipan cake for doneness. Sprinkle with icing sugar, if you like, before serving.