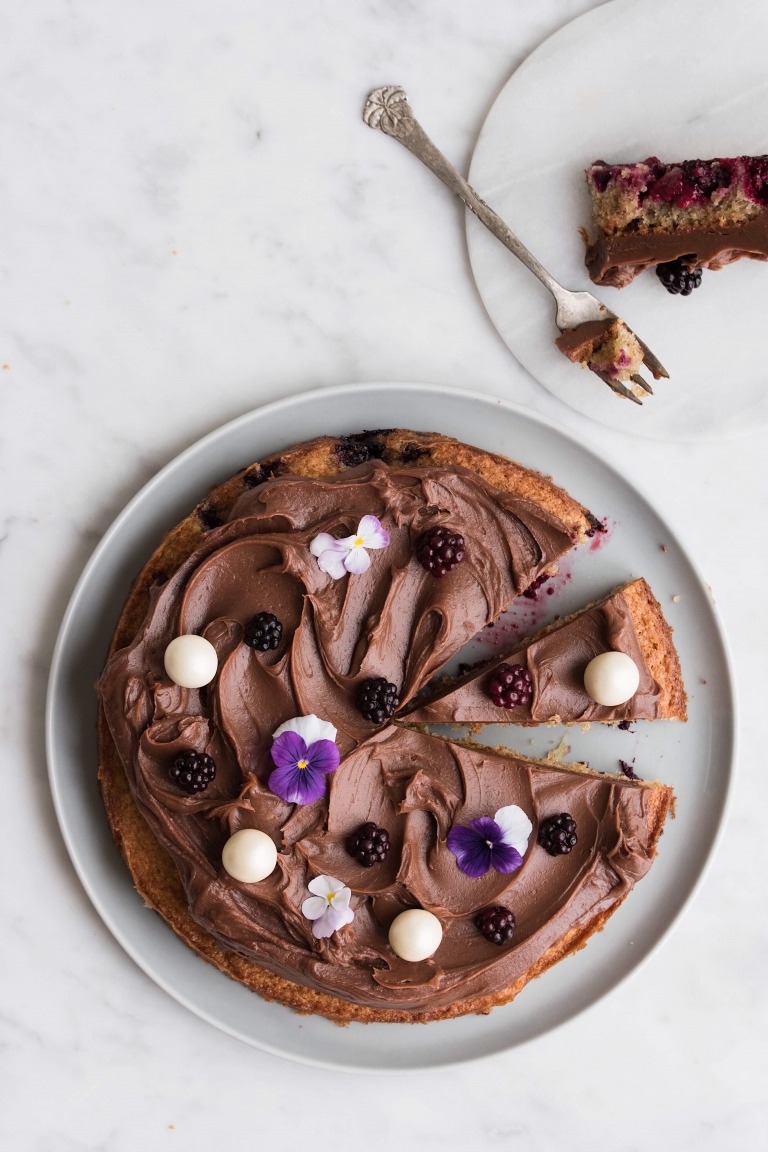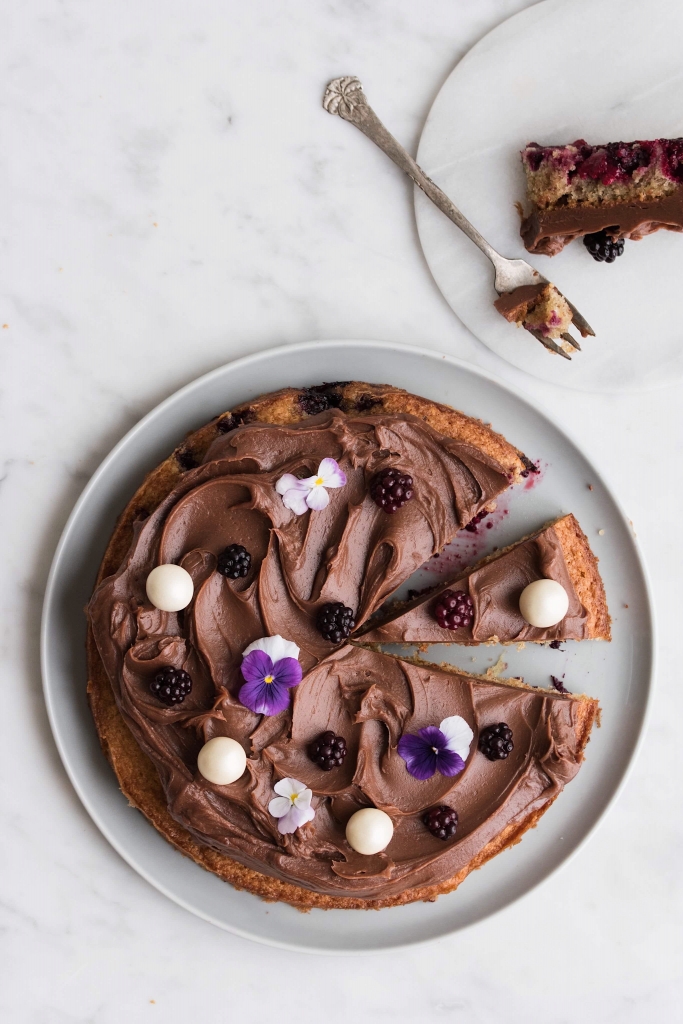 Early bird kids yesterday morning and a tired head called for coffee and cake, so I baked a moist almond blackberry cake with lots of milk chocolate deliciousness on top. Blackberries from our summerhouse garden.
Thank you so much to all of you who have already bought my new breakfast e-book. It really means the world ♥
Blackberry almond cake with milk chocolate ganache
Blackberry almond cake:
100 g butter, softened
100 g sugar
2 eggs
50 g plain flour
50 g almond flour, or finely blended almonds
1/2 tsp. baking powder
100 g fresh blackberries
Ganache:
200 g good quality milk chocolate, I use Jivara 40% from Valrhona
1 dl heavy cream
10 g glucose syrup
Decoration:
Fresh blackberries
Edible flowers
Chocolate pearls
Blackberry almond cake:
Preheat convection oven to 175 Celsius degrees.
In a bowl whisk together butter and sugar to combine well. Add the eggs one at a time. Fold in flour, almond flour and baking powder and finally fold in the blackberries Pour the cake batter into a buttered springform pan (20 cm) lined with parchment paper. Bake for about 30 minutes. Use a toothpick to check for doneness. Cool.
Ganache:
Finely chop the milk chocolate and put it into a bowl. Warm the cream and the glucose syrup to just below boiling point in a small pan. Pour the hot cream onto the chocolate. Let is sit for two minutes and then stir using the same circular motion from the centre and out until the chocolate and cream unite in a beautiful ganache. For a silky-smooth finish you can use a hand blender at the end. Let the ganache rest in the refrigerator for about 45 minutes and then spread it on the cake.
Decorate, serve and enjoy!