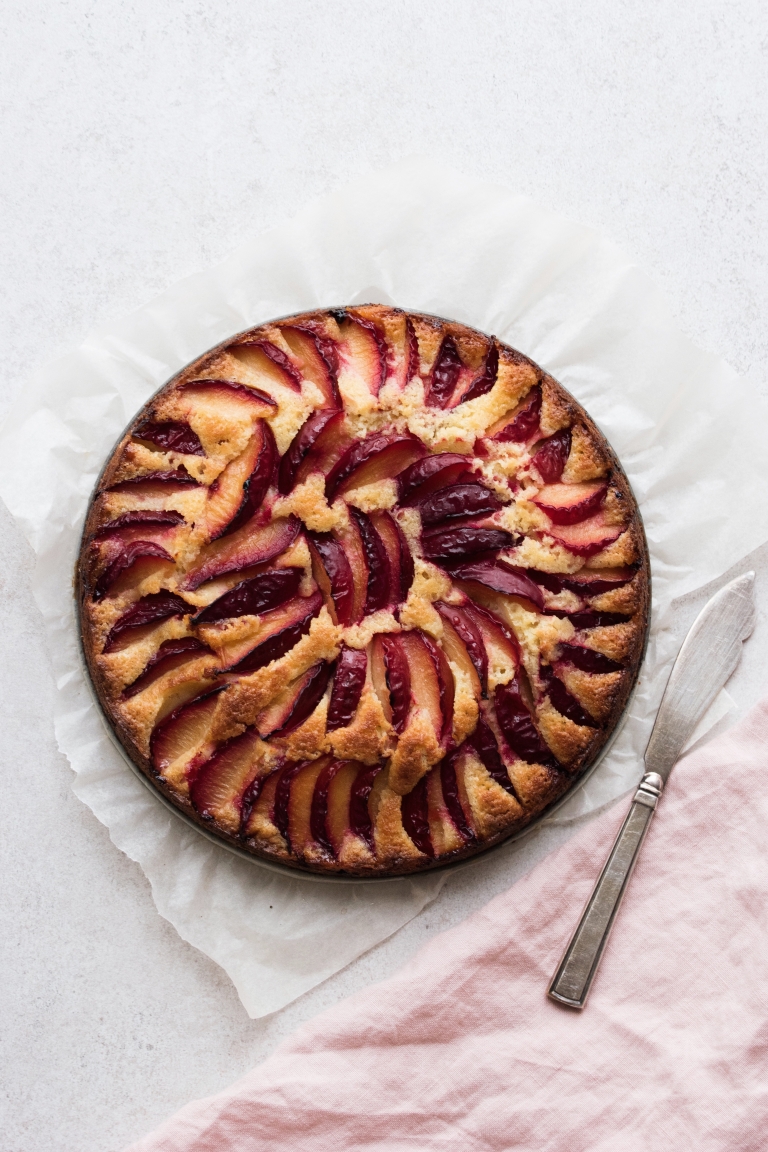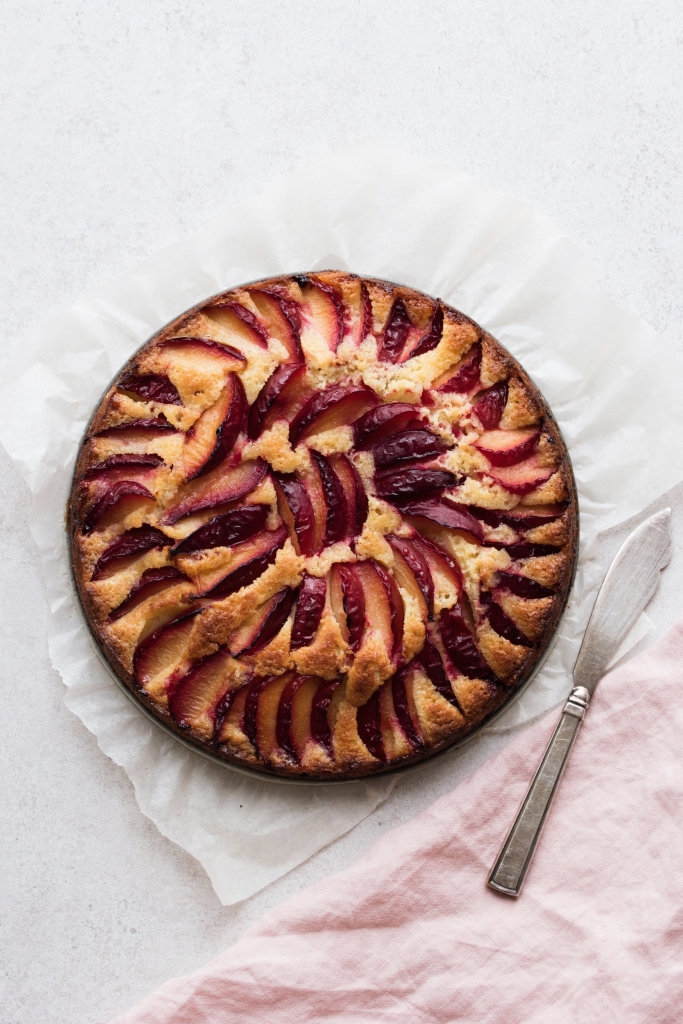 This plum marzipan cake with white chocolate is just divine. Excellent freshly baked, but just as good (or even better) after a day or two in the fridge.
Plum Marzipan cake with white chocolate 
10-12 servings
200 g marzipan, grated
200 g sugar
200 g butter, softened
4 eggs
100 g plain flour
150 g good quality white chocolate
6 plums, cut into slices
Preheat the convection oven to 175 degress Celsius. In a bowl whisk together marzipan and sugar well and then add butter while continuing to whisk. Add the eggs one at a time. Fold in flour. Finally fold in the chopped white chocolate. Pour the cake batter into a buttered springform pan (24 cm) lined with parchment paper. Gently press the plum slices into the batter. Bake for about 45-50 minutes. Use a toothpick to check the marzipan cake for doneness.