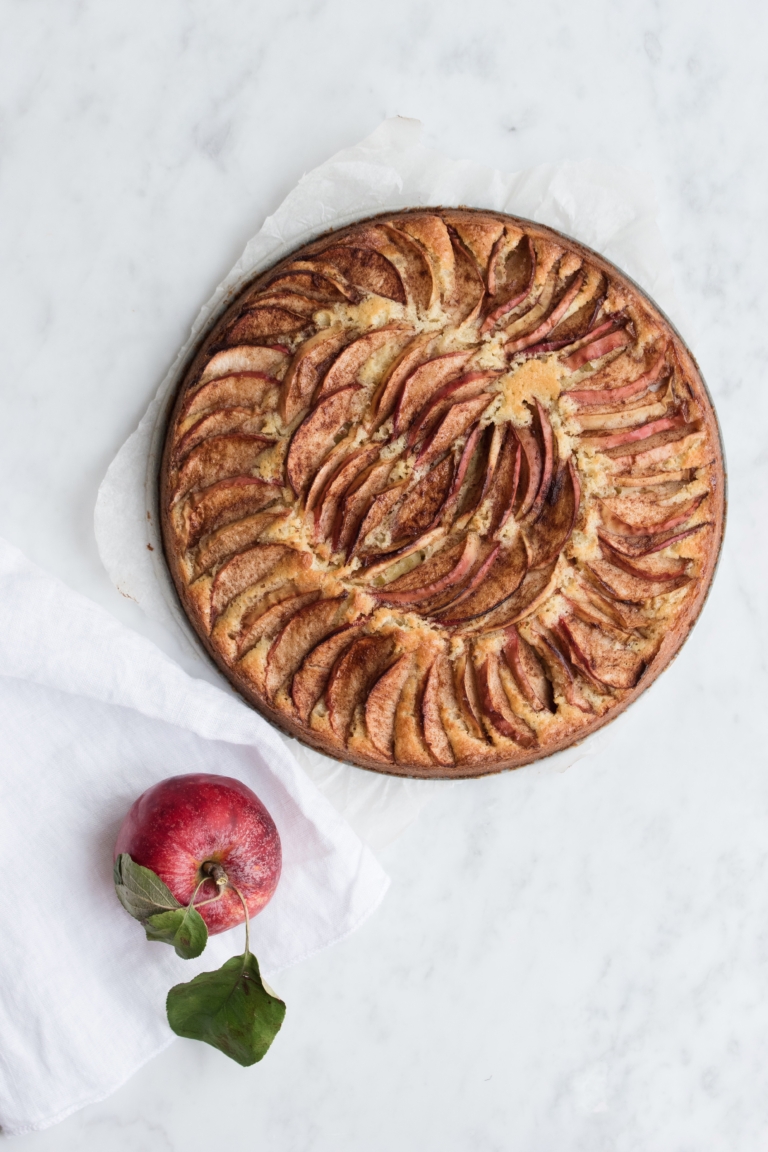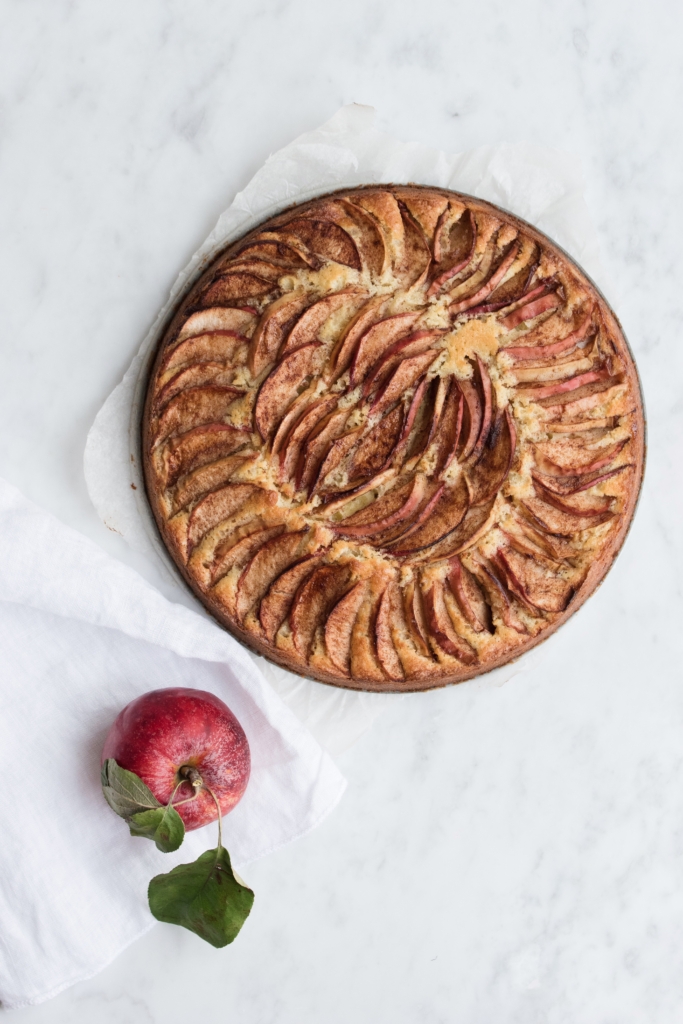 I simply adore the beautiful and flavourful combination of apples and cinnamon – the taste of Autumn. United in this moist marzipan cake. Enjoy the cake straight out of the oven with a dollop of whipped cream or sour cream. But it's just as good (or maybe even better?) after a day or two in the fridge.
Apple cinnamon marzipan cake
10-12 servings
200 g marzipan, grated
200 g sugar
200 g butter, softened
4 eggs
100 g plain flour
Apple cinnamon filling:
3 apples, cut in thin slices (250 g in total)
25 g sugar
2 tsp. cinnamon
Preheat the convection oven to 175 degress Celsius. In a bowl whisk together marzipan and sugar well and then add butter while continuing to whisk. Add the eggs one at a time. Fold in flour. Pour the cake batter into a buttered springform pan (24 cm) lined with parchment paper. Prepare the apple cinnamon filling by mixing the slices of apple, sugar and cinnamon in a bowl. Gently press the apple slices into the batter. Bake for about 45-50 minutes. Use a toothpick to check the marzipan cake for doneness.