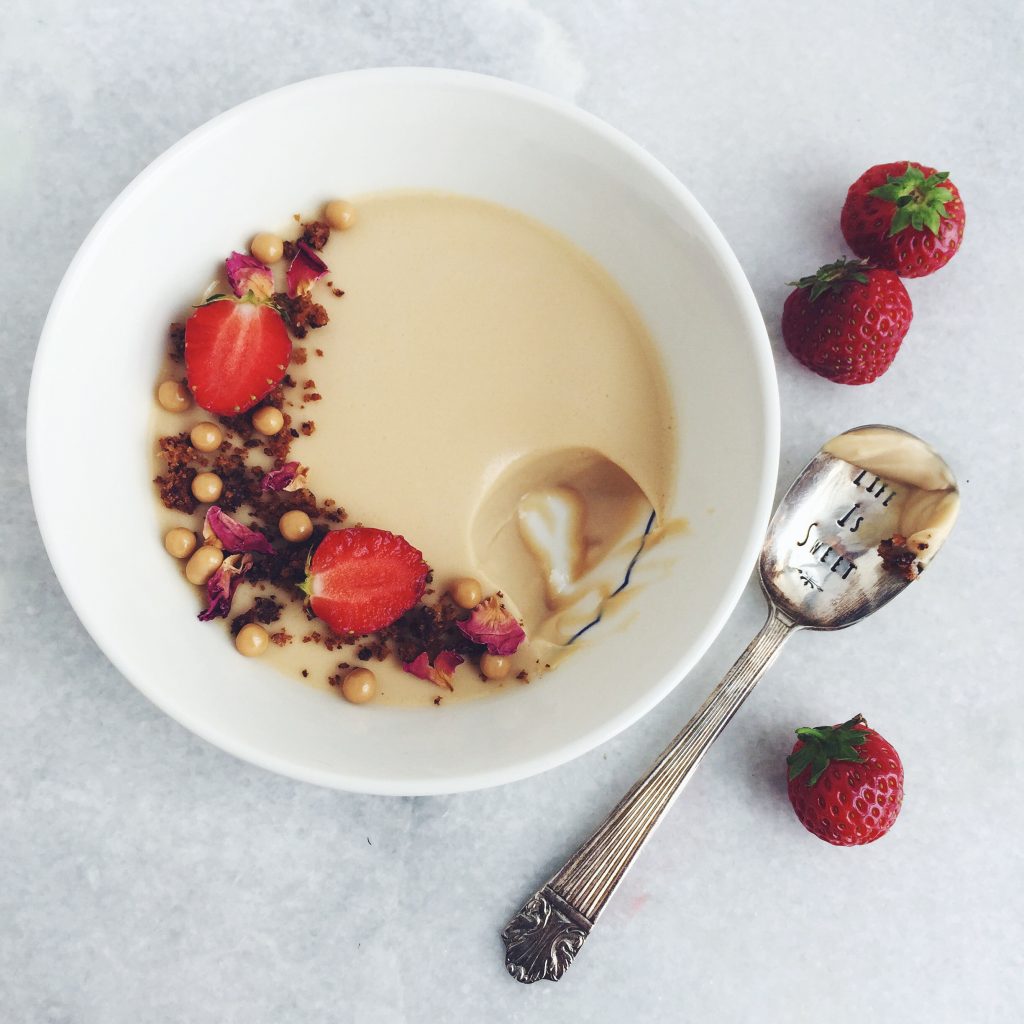 Silky-smooth, caramel sweet Dulcey panna cotta with cookie crumbs and sweet organic strawberries on top. My new dessert lover! My son Kaj loves it, too!
Dulcey Panna Cotta
4 servings
200 g Dulcey 32% blond chocolate from Valrhona
1,5 gelatin sheets (approximately 2,5 g)
250 ml heavy cream
130 ml whole milk
15 g sugar
Topping:
Fresh strawberries
Cookie crumbs
Rose petals and Dulcey pearls, optional
Finely chop the Dulcey chocolate. Soften the gelatin sheets in cold water for 5 minutes. Heat the cream, milk and sugar in a saucepan to boiling point. Add the Dulcey chocolate to the hot cream and stir until completely melted. Squeeze excess water from the gelatin and stir the it into the hot Dulcey chocolate cream until completely dissolved. At this stage you can use a hand blender shortly to obtain a completetly homogenous mixture. Divide the mixture evenly into 4 ramekins or glasses. Chill in the fridge for at least 4 hours. Serve with cookie crumbs and strawberries, or your favorite berries.