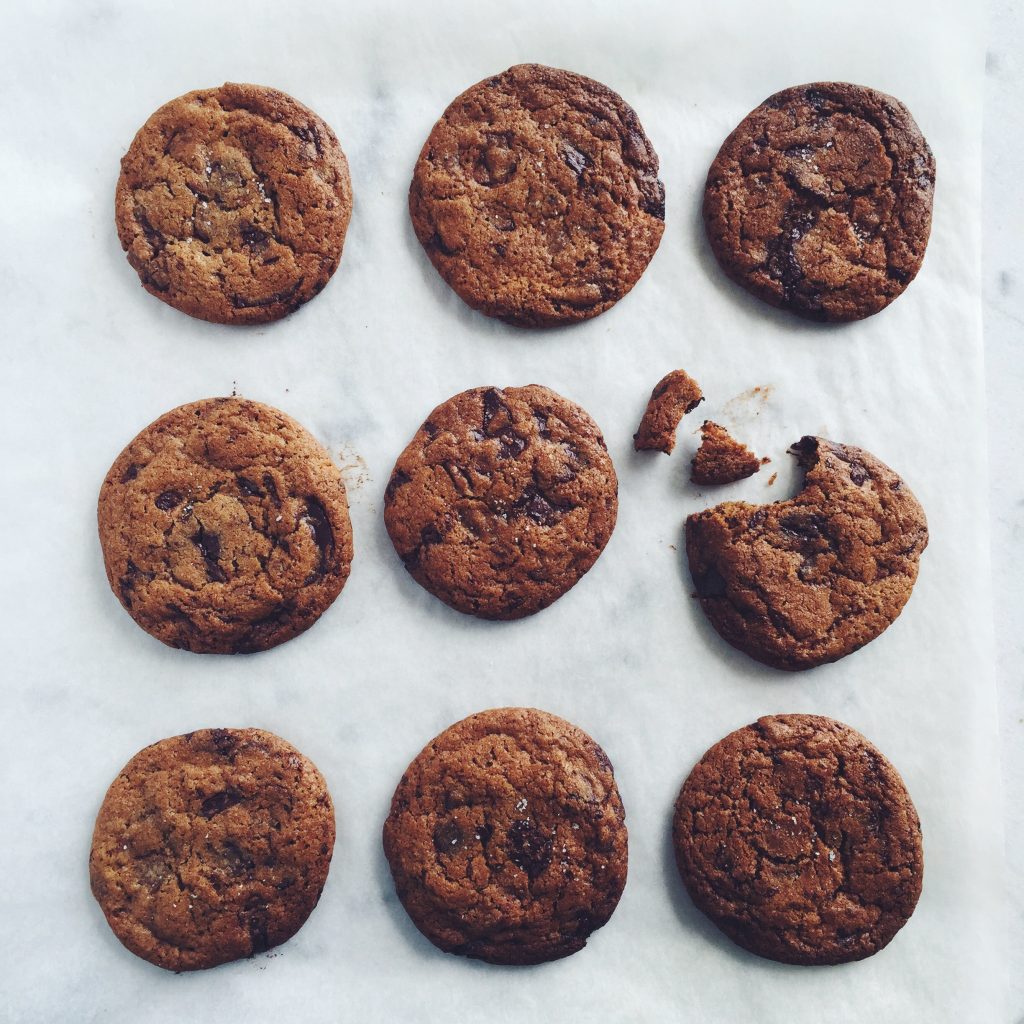 These cookies are crispy & chewy and chocolate-loaded with the perfect pinch of salt. I really enjoy eating my cookies slightly warm. Thus, it is quite genious that this cookie dough can be stored for several days in the fridge and then you can bake them along the way. Actually, I think that the cookie dough gets better both in taste and texture with a good 24 hour rest in the fridge before being baked.
Double chocolate chip cookies with salt
30 cookies

200 g butter, softened
150 g brown sugar
150 g sugar
2 eggs
300 g plain flour
Seeds from 1/2 vanilla pod
5 g baking powder
5 g baking soda
0,75 tsp salt
200 g milk chocolate, preferably Jivara 40% from Valrhona.
200 g dark chocolate, preferably Guanaja 70% from Valrhona 

In a bowl whisk butter, brown sugar and sugar together into a creamy and lighty fluffy consistency. Add the eggs one at a time. Fold in flour, vanilla seeds, baking powder, baking and salt. Chop the two chocolates and add them to the cookie dough. Cover and refrigerate for 1 hour. Preheat the oven to 175 degrees Celsius. Use an ice cream scooper to scoop equal size balls of batter and place on a baking tray lined with parchment paper. Sprinkle with a pinch of salt. Make sure to leave space around the cookies for spreading. Bake for about 12-15 minutes.