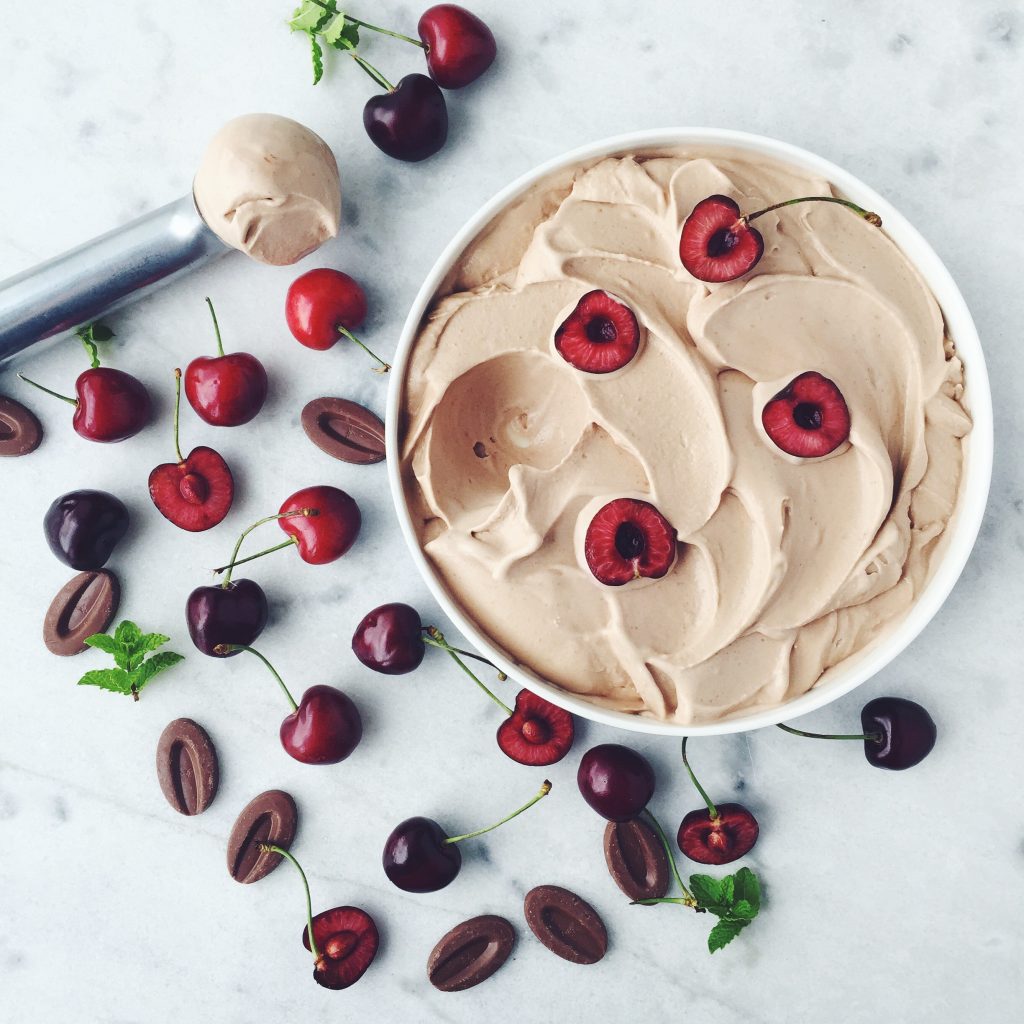 Friday's sweet treat was the velvety milk chocolate ice cream. Despite its light brown color it has a wonderful cocoa intensity in flavor. We love to eat ice cream all your around, but particularly during Summer. What is your favorite ice cream?
Milk chocolate ice cream
6 servings 
180 g milk chocolate, preferably Jivara 40% from Valrhona
350 ml whole milk
250 ml heavy cream
4 egg yolks
100 g sugar
Finely chop the chocolate. In a sauce pan bring milk and cream to boiling point and remove from the heat. Add the chocolate straight away and stir until melted. In a bowl whisk together egg yolks and sugar until light and fluffy. Quickly pour the chocolate milk over the eggs while whisking all the time. Return the ice cream mixture to the sauce pan and heat to 83 degrees Celcius while stirring constantly. Cool down the sauce pan (and the ice cream) in a water bath in the kitchen sink. Cool down the ice cream mixture completely. Churn in the ice cream machine.
I served the ice cream with caramelized white chocolate and cherries.