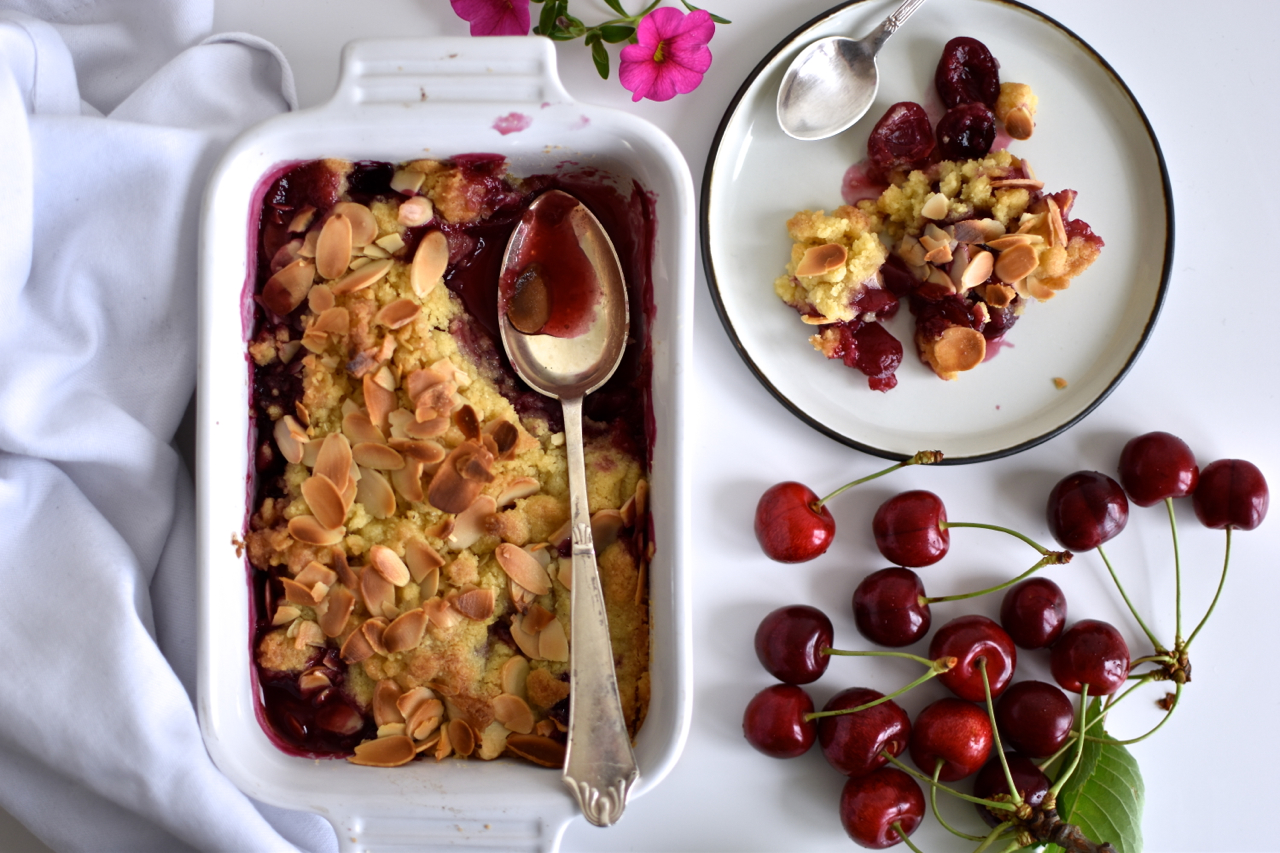 Let's get ready to crumble! I made this delicious crumble with cherries, we gathered in our neighbourghood. Summer joy!
Cherry crumble
2(-4) servings
55 g cold butter
65 g plain flour
50 g sugar
200 g pitted cherries, in halves
15 g sugar
15 almond flakes
Cut the butter into dices. Make the crumble dough by mixing flour, sugar and butter and rub it in with your fingertips until the mixture looks like moist breadcrumbs. Add the cherries into a small baking dish and sprinkle with 15 g of sugar. Pour the crumble dough on top of the cherries and finally add the cherries. Bake the cherry crumble in the oven at 190 degrees celsius for about 25 minutes, until the crumble is golden. Serve the crumble hot on its own – or with vanilla ice cream, whipped cream and full fat sour cream.