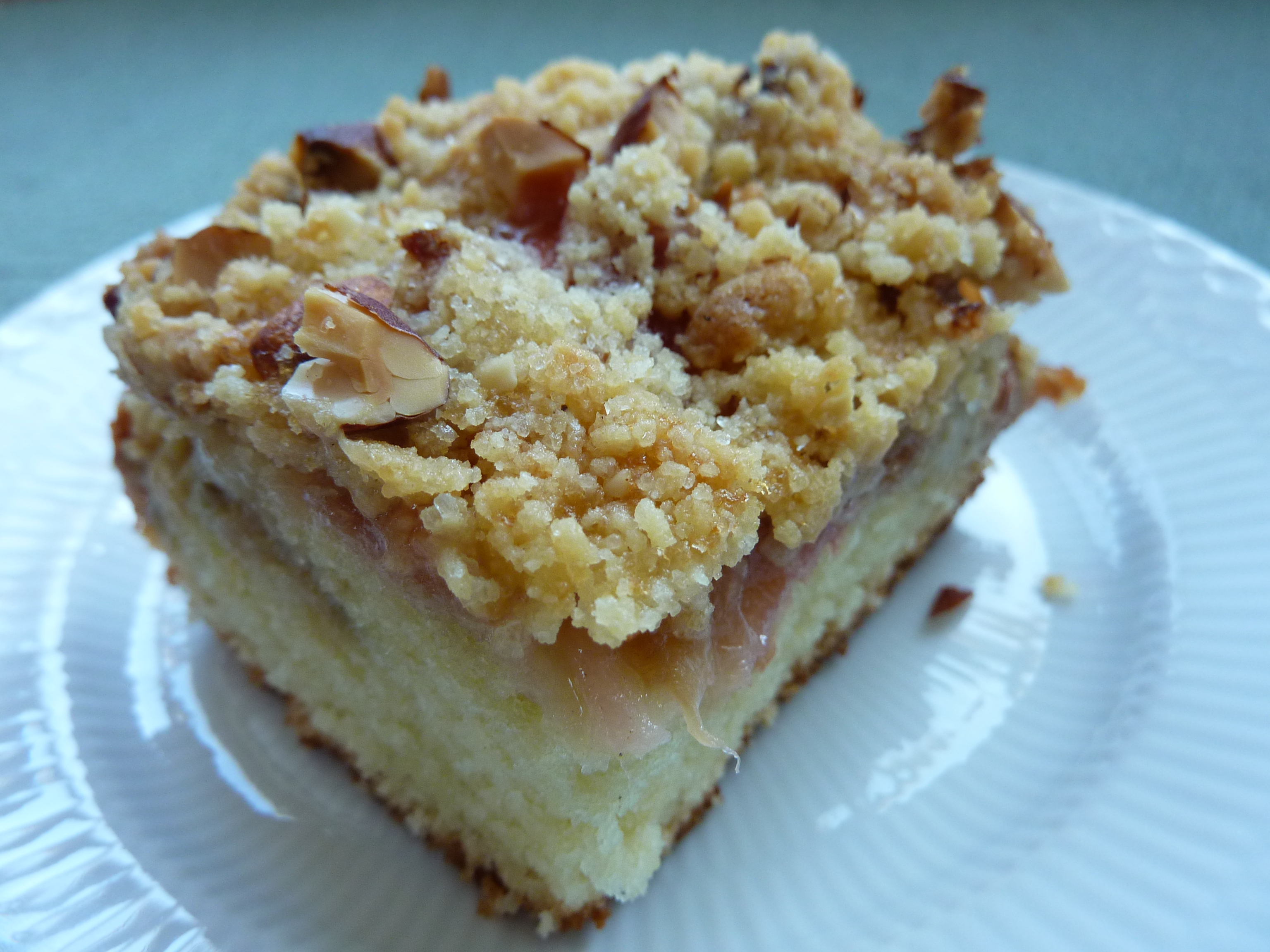 A summer cake filled with sweet and sour baked rhubarbs and a crunchy crumble on top.
Rhubarb cake with crumble
8-10 servings 
Cake:
190 g butter, softened
190 g sugar
3 eggs
190 g plain flour
Baked rhubarbs:
500 g rhubarbs, cut in small slices
120 g sugar
1 vanilla pod
1 dl water
Crumble:
75 g plain flour
75 g sugar
40 g almond flour/finely blended almonds
75 g butter
Cake:
In a bowl whisk together butter and sugar until light and creamy. Add the eggs one at a time. Use a spatula to fold in the flour.
Rhubarb compote:
Mix all the ingredients together and put them in a baking dish. Cover with foil and bake in the oven at 125 degrees Celcius for about 1 hour. Stir a few time while baking. Strain the rhubarb liquid through a sieve and reduce it in a small sauce pan. Then mix the rhubarbs with the reduced rhubarb syrup.
Crumble:
Mix flour, sugar and almond flour together and rub in the butter, until it ressembles moist bread crumbs.
Finalize the cake by pouring the cake batter into a square cake tin (22 cmx22) lined with parchment paper and then add the rhubarb filling and finally the crumble dough. Bake the cake in the oven at 180 degrees Celsius for about 50 minutes. Use a toothpick to check for doneness. Serve hot and cold with whipped cream or sour cream