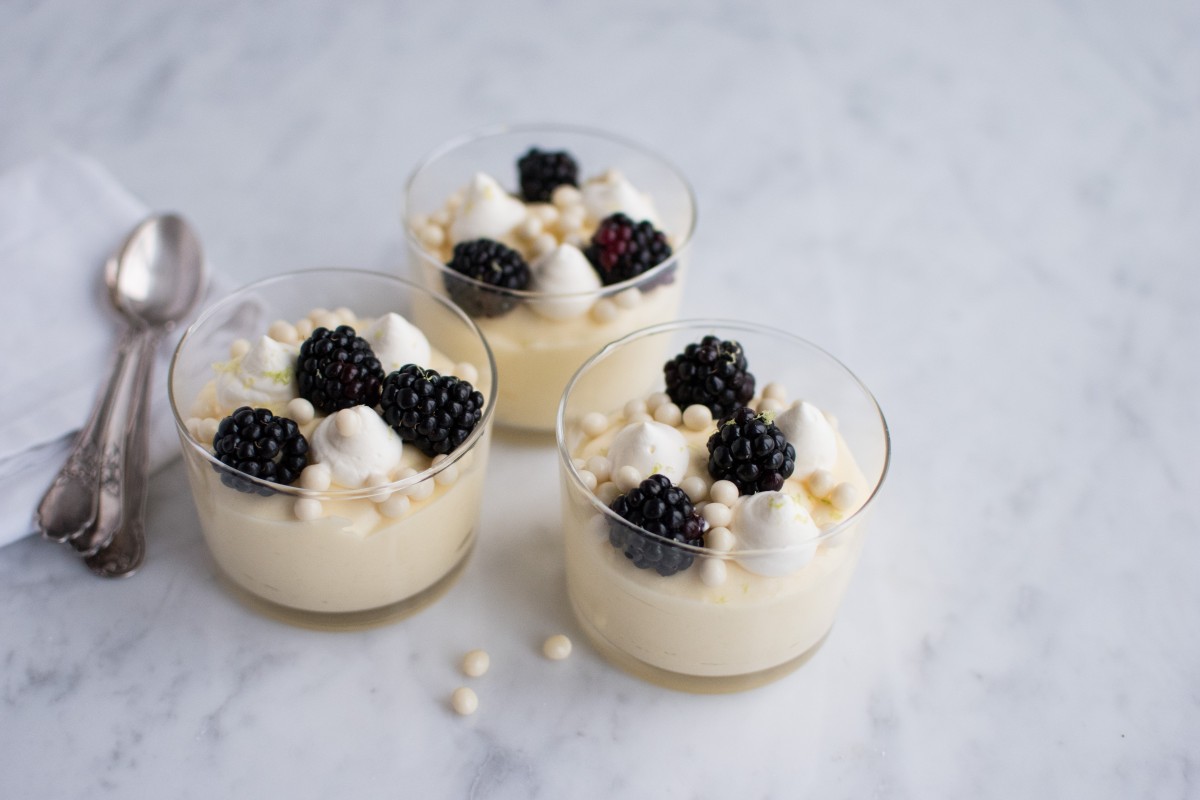 This lemon pudding is a Danish dessert classic and goes by the name "citronfromage" in Danish. It is light and fluffy and has the most beautifully tangy flavour and acidity.
Lemon pudding
6 servings
4 eggs, divided into yolks and whites
100 g sugar
Zest of 1 organic lemon (or 1/2 lemon if you want to reduce the acidity)
4 leaves of gelatine (approximately 7,5 g in total)
Juice of 2 lemons
3 dl heavy cream
Decoration: blackberries and white choclate pearls from Valrhona
Whisk the egg yolks, sugar and lemon zest well together in a bowl. Soak gelatin in cold water for 5 minutes. Squeeze excess water from the gelatin and melt the gelatine in a bain marie (water bath). Immediately add the lemon juice and stir well to prevent lumps. Pour the mixture into the fluffy egg yolks while stirring. Store in the refrigerator for 5 minutes. Beat the egg whites until stiff in a bowl and whisk 2 dl of the cream to a lightly whipped cream in another bowl. Gently fold the whipped cream into the egg yolk mixture and the gently fold in the stiff egg whites. Divide the lemon pudding into 6 serving glasses and chill for 2 hours in the refrigerator. Whip the rest of the cream and decorate the lemon puddings with it, the blackberries, white chocolate pearls and some more lemon zest.