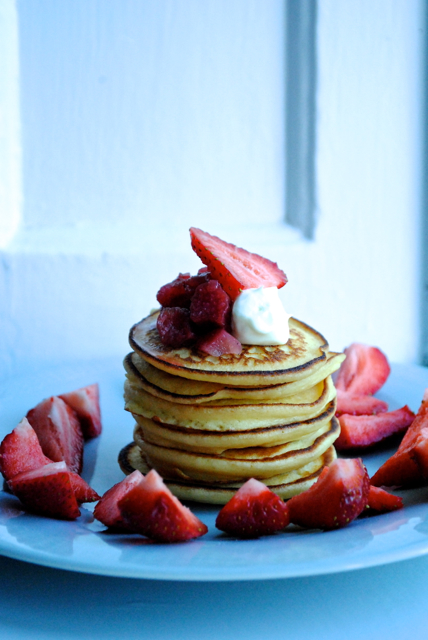 Gluten-free delicious pancakes with greek yogurt and a lot of love! Breakfast perfection, in my humble opinion. 
Pancakes with greek yogurt
1 serving
65 g greek yogurt
1 egg
20 g rice flour (or plain flour)
1/4 tsp baking powder
1 tsp maple syrup
Butter for frying
In a bowl mix yogurt and egg, and then add the riceflour, baking powder and maple syrup to combine. Fry in butter on a pan until golden on both sides. Enjoy!