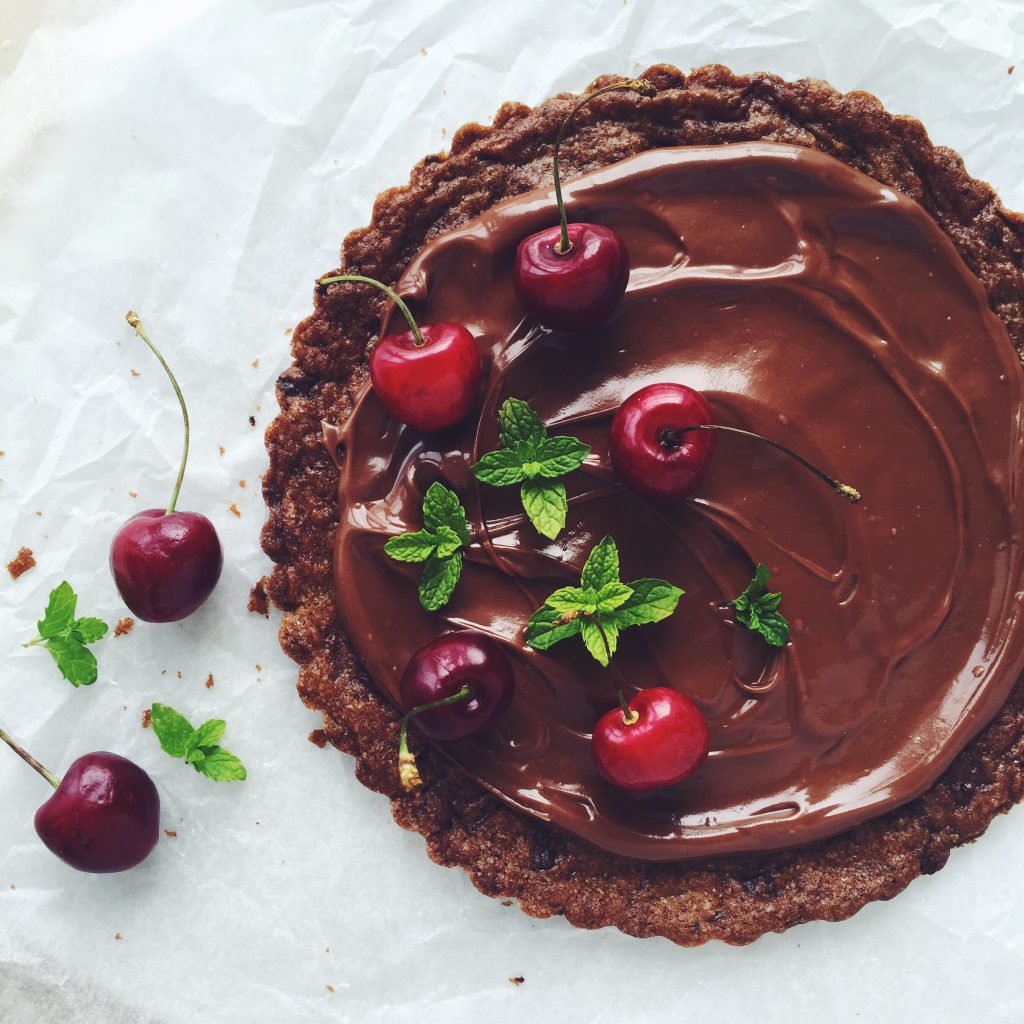 I made this cookie cake after finding some cookie dough in the fridge. It was spoiled with a milk chocolate topping and cherries and mint. A new cookie wonder, if you ask me! Crispy and extremely chocolatey. My dear friend Maja introduced to the idea of cookie cakes – and oh boy, what a nice concept!

Cookie cake with milk chocolate topping and cherries
4 servings
150 g cookie dough
60 g milk chocolate, preferably Jivara 40% from Valrhona
10 g butter
Cherries and fresh mint.
Use your finger tips to gently press out the dough to a large cookie or into a tart pan (20 cm) with a removable bottom. Bake in the oven at 175 degrees Celsius for about 10 minutes until beautifully golden. Cool down.
Melt the chocolate in a bowl in the microwave oven on low heat with short intervals. Feel free to make use of a Bain-Marie instead. Add the butter and stir until melted together with the chocolate. Spread on the cookie and decorate with cherries and mint.