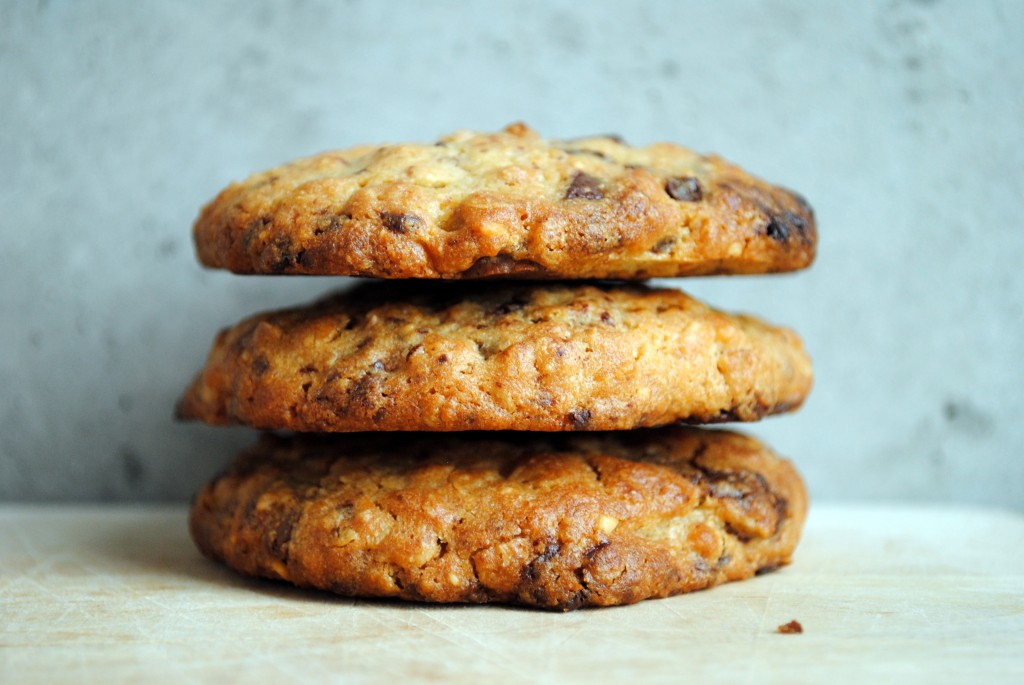 Crispy, chewy cookies with a nice peanut butter flavor and two types of chocolate.
Peanut butter cookies with milk chocolate and dark chocolate 
15 cookies 
100 g butter, softened
75 brown sugar
75 sugar 
1 egg 
100 g crunchy peanut butter
125 g flour
75 g oatmeal
1/2 tsp baking powder
1/3 tsp salt
100 g dark chocolate, chopped, Caraïbe 66% from Valrhona
75 g milk chocolate, chopped, Jivara 40% from Valrhona
In a bowl whisk butter, brown sugar and sugar together into a creamy and lighty fluffy consistency. Add the egg and then the peanut butter. Fold in flour, oatmeal, baking powder and salt. Finally add the two chocolates. Cover and refrigerate for 1 hour. Preheat the oven to 185 degrees Celsius. Use an ice cream scooper to scoop equal size balls of batter and place on a baking tray lined with parchment paper. Make sure to leave space around the cookies for spreading. Bake for about 12 minutes until golden.